Sunday Major League Baseball Trends
July 10, 2016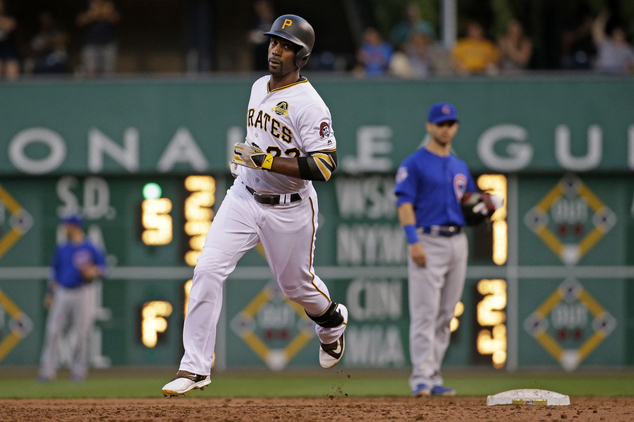 Major League Baseball will have its last day of games on Sunday prior to the All-Star Game.
Heading into Sunday's play, the hottest team is the Pittsburgh Pirates. The Pirates have won 9 of their past 10 overall including 5 of 6 at home. Pittsburgh is 5-1 over its past 6 games against National League Central foes.
The Pirates are also playing well against strong opponents winning 6 of their past 7 games against teams that have a record above .500. After dropping seven straight at home versus the Chicago Cubs, Pittsburgh has won two straight over the Cubs to open their current three-game set.
Pittsburgh has beaten both Jon Lester and Jake Arrieta to open this series and could sweep the Cubs with a win on Sunday.
Speaking of the Cubs, Chicago is the coldest team heading into Sunday's round of games. The Cubs have lost 5 straight and 9 of their last 10 games.
Chicago was 47-40 after 67 games in mid June. However, since then, the Cubs have gone 5-15 and have seen their NL Central lead drop to 6 ½ games over the surging Pirates.
Chicago is 2-14 over its past 16 games against teams that have a record above .500 and has lost six straight on the road.
The National League West leading San Francisco Giants love to play division rivals. The San Francisco Giants are 22-5 over their past 27 games played against NL West opponents.
The Giants are also 4-1 over the last five starts made by Madison Bumgarner versus NL West rivals. San Francisco is also 11-3 in the last 14 starts by Bumgarner overall.
San Francisco will be facing Arizona on Sunday and has won 8 of its past 9 over the Diamondbacks, but Arizona has won 10 of the past 13 games head to head against the Giants at AT&T Park.
San Francisco is 0-4 over the past four Bumgarner starts at home versus Arizona.