Supreme Court Leaves Betting World in Limbo
June 27, 2017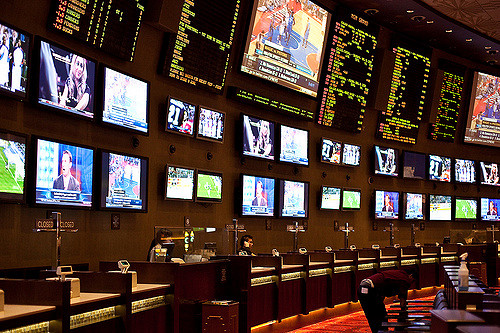 The sports betting case of the state of New Jersey is now in limbo. On Monday, the U.S. Supreme Court had been expected to reveal if it would grant the petition by the state in its effort to legalize sports betting in the state.
However, the court was silent on the matter not releasing any information as to what it has or has not decided about the case.
Most were expecting the court to announce its decision but many legal analysts were heartened by the silence from the high court believing that the court will agree to hear the state's appeal even though it hears on a fraction of all those brought before it.
It appears that on Tuesday SCOTUS will announce what it has planned but there is no guarantee that will happen either.
Apparently there is a conference on Tuesday with an announcement possible following that. Therefore it appears the delay on the fate of New Jersey's case will be short, but there is a slight possibility as well that the court will delay any announcement until it reconvenes in the fall.
If the appeal is granted by SCOTUS, additional briefs must then be filed and at some point in the future oral arguments will take place before the nine justices on the court.
New Jersey would then have to convince at least five of the justices to side with them against the current federal law PASPA that prohibits gambling.
If SCOTUS denies the appeal, the state's options are ended and it would have to start from scratch on another legal avenue to bring legalized gambling to its state.
On two separate occasions New Jersey lawmakers have passed legislation attempting to make sports betting legal in the state, but both measures were blocked in federal courts.
PASPA prohibits single game wagering in all but four states, with Nevada the state with the most sports wagering. The plaintiffs in this case are the NFL, NBA, NHL, MLB and the NCAA and are using PASPA as a means of stopping the state from changing its law to allow sports betting.
News could come as early as today or may not come until this fall.