Updated 2016 World Series Odds
May 2, 2016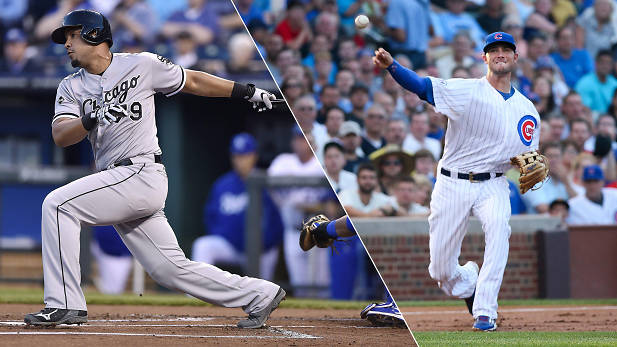 The 2016 Major League Baseball is not yet one month old. However, the cream is beginning to rise to the top as teams are making their way up the futures ladder on the 2016 World Series futures board.
Most teams have now reached the 25 games played point of the season and changes can now be seen since the end of last season.
It is easier to see the teams that have become worse, those that remained nearly the same and those that have improved their game.
The Chicago Cubs have proved what most odds makers and insiders thought and that is the team is one of the best in the league. Chicago is currently leading the league with a 17-6 record.
On the futures board for the World Series, the Cubs remain at the top with +500 odds to win the title. There have been other clubs that have made significant strides both up and down in the World Series futures board.
The top two teams thus far after nearly a month of play are the Washington Nationals and Chicago White Sox.
The White Sox came into this season with odds of +3300 to win the World Series and have sliced more than half off that number in the first month. The White Sox are now at +1400 to win it all in October.
The Sox have the best record in the American League and are the only AL team with more than 10 wins on the road this season. The White Sox have the league's top team ERA and have lost only one series thus far in the season, while sweeping three series, including two sweeps on the road.
In the National League, the team making the most noise moving up the board is the Washington Nationals.
The Nats started the season at +1800 to win the World Series, but now sit at just +750. Washington started the season hot going 8-1 to open and have won every series but one this season.
The Nationals hold the second best overall record in the majors, but need to face some tougher opponents for odds makers and bettors to see the real quality of their team.
Another team moving up the ladder is the Baltimore Orioles. The Orioles started the season at +4000 but have moved up to +2500.
Moving in the opposite direction are the San Francisco Giants dropping from +800 to start to +1400 and the Houston Astros falling from +1600 to +2500.
Top Ten Odds to Win 2016 World Series
Chicago Cubs  +500
Washington Nationals +750
Kansas City Royals      +1200
New York Mets           +1200
Toronto Blue Jays       +1400
Boston Red Sox           +1400
San Francisco Giants  +1400
Los Angeles Dodgers  +1400
Chicago White Sox     +1400
St. Louis Cardinals      +1800