Washington Capitals Top NHL 2016 Stanley Cup Futures
February 9, 2016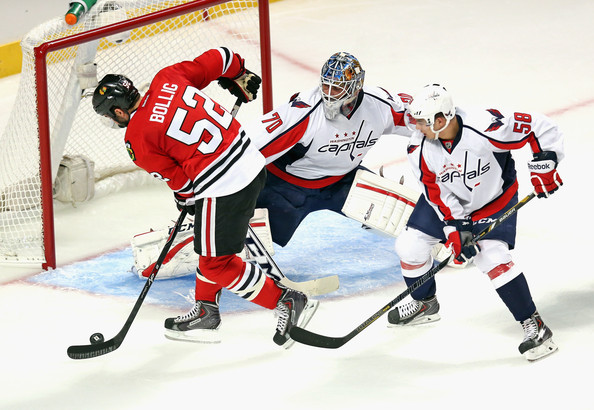 Heading into the NHL schedule as of Monday, the Chicago Blackhawks were riding a winning streak of three games and 7 of their past 10 overall.
Chicago is steadily moving up the ladder in the Stanley Cup futures board, a spot the Eastern Conference Washington Capitals have owned for the most part since last fall when the season was just getting underway.
Chicago is currently sitting at 5 to 1 (+550) to win the Stanley Cup, while Washington is at 4 to 1 (+425).
The Florida Panthers have moved up the ladder slightly this week and are currently sitting at 12 to 1, which is the fifth shortest odds in the NHL to win the Stanley Cup.
The Panthers ran off a winning streak of 12 games earlier in the season, which helped them to be lurking in the top 10. Florida's goal difference of +32 is second in the league.
However, freefalling this week not only in the futures market for the Stanley Cup, but in the standings of the Western Conference are the Minnesota Wild. The Wild has dropped from 22 to 1 all the way to 33 to 1.
The Wild has lost five straight and is 1-8-1 in its past 10 games overall.
Chicago currently has a five-point lead out West over the Dallas Stars and 8 points over the St. Louis Blues. A dark horse out West is the Los Angeles Kings. The Kings are in fourth place in the West, but hold the third shortest odds at 13 to 2 to win the Cup.
The East seems to be a wide open race. Currently sitting on the top of the standing are the Washington Capitals with a 12-point lead over second place Florida and 15 points over the third place New York Rangers.
Between the second place and eighth place team in the East, there is just an 8-point difference, meaning over a stretch of two weeks the standings could be reversed.
Odds to win 2016 NHL Stanley Cup
Washington Capitals         4 to 1
Chicago Blackhawks         5 to 1
Los Angeles Kings          13 to 2
Dallas Stars                        8 to 1
Florida Panthers              12 to 1
New York Rangers          12 to 1
Tampa Bay Lightning      12 to 1
Anaheim Ducks             13 to 1
St. Louis Blues                16 to 1
Boston Bruins                  22 to 1
Detroit Red Wings           22 to 1
New York Islanders         22 to 1
San Jose Sharks               22 to 1
Montreal Canadiens       25 to 1
Pittsburgh Penguins       25 to 1