West Virginia Part of Growing List to Legalize Sports Betting
March 3, 2017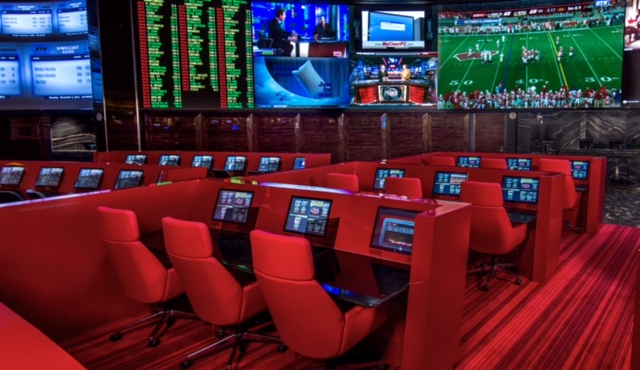 The state of West Virginia joined the list of state trying to add sports betting to its list of options of legal gaming.
On Wednesday of this week, a group of 11 bipartisan members of the West Virginia's legislature filed a measure that would authorize the state's Lottery Commission to set up new rules for legalized sports betting.
The state is now the sixth U.S. state to file a bill related to legalizing sports betting in just the first two months of 2017. The other five states include Maryland, Michigan, Pennsylvania, South Carolina and New York.
The measure aims directly at the current PASPA law that prohibits sports betting that was passed in 1992 by the U.S. Congress. The current legislation presented in West Virginia accused PASPA of violating the U.S. Constitution's 10th Amendment.
West Virginia might seem late in joining in with other state, but the state filed legal briefs that supported the quest by New Jersey to have PASPA overturned.
New Jersey currently is awaiting word from the U.S. Supreme Court as to whether the country's highest court will hear the state's appeal of other court rulings that prevent New Jersey from implementing a sports betting plan of its own.
Competitive Enterprise Institute, a think tank, released a report that called for Congress to end PASPA and leave the sports betting issue of legality to the discretion of each individual state.
The report says that PASPA failed on every account. The report said it does not protect those who are vulnerable. It has turn many millions of Americans who are otherwise lawful into criminals and made the sports market more threatened by corruption.
It detailed the big shift in opinions related to legalizing sports betting by the public, state legislators and professional sports leagues.
The report characterized the prohibition of gambling as a way to stamp out a type of behavior but said PASPA only served to undermine the sovereignty of each state and increase any social ills that could arise from sports gambling due to driving that activity underground.
As more and more states line up to fight the prohibition of sports betting, the federal government will quickly get the word that the time has come for change.