With Odds of 5000 to 1 Leicester City Wins English Premier League Title
May 3, 2016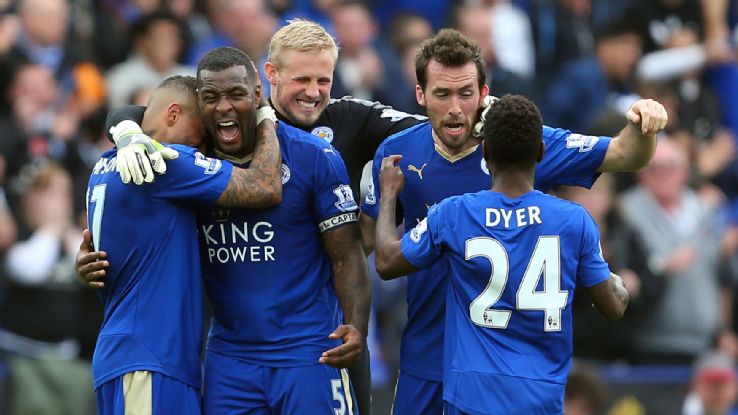 Soccer is not as popular in the U.S. as it is in the rest of the world. However, even sports bettors in the U.S. will take notice of what happened on Monday in England.
Leicester City won the English Premier League championship when Chelsea and Tottenham played to a 2-2 draw. That clinched the title for Leicester City a club that started the season with odds of 5000 to 1 to win the league title.
Leicester City became the greatest upset winner ever in sports betting at 5000 to 1 odds.
There were a few Leicester City fans and bettors that bet on the club winning the title back at the start of the season. The majority of people thought Leicester City would be battling not to be relegated instead of fighting for and winning the league title.
Leicester City could have clinched the title of the EPL on their own with a victory on Sunday at Old Trafford versus Manchester United. However, a draw of 1-1 left it to Monday's match between Chelsea and Tottenham.
Chelsea miraculously rallied during the second half in Monday's match to draw even with Tottenham at 2-2, to end the title hopes of the Spurs and clinch the title for Leicester City.
A number of bettors had placed small bets on Leicester City before the season started with 5000 to 1 odds. Before Monday's match began, some odds makers offered those holding 5000 to 1 tickets a slightly smaller payout.
A few bettors decided to take the offer and not sweat out Monday's match and the final match next weekend to see if Leicester City would be crowned champions.
Most, if not all, the bettors who had placed futures bets on Leicester City were fans of the club. The important part was winning the EPL title for them, and the winning ticket was icing on the cake.
This season has one remaining match but odds makers have already made Leicester City a long shot of 100 to 1 to win next season's Champions League and 33 to 1 to repeat next season as Premier League champions.