A Brief History of Sports Betting in The United States
October 2, 2013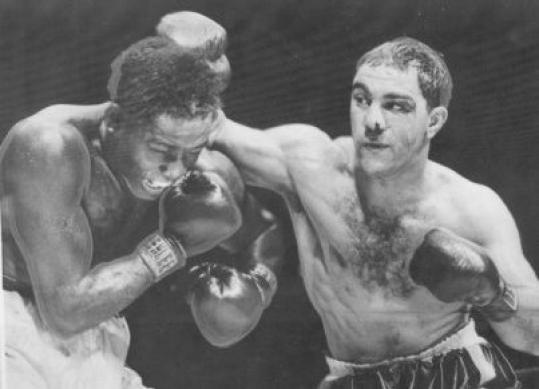 Betting on sports in the United States has been in practice since the very first days of this country's existence. Through changes in laws, the rise of casinos, and finally the creation of the internet, sports betting looks a lot different today than back in the 1700's but the premise remains the same. Here is a look at how this activity has changed over the years and how it has evolved to where it is today.
Back in our country's early days, bets were mostly placed on horse races along with more down and dirty events like cockfights and man to man brawls. Horse racing grew in popularity over the next couple of centuries, with post-Civil War horse tracks popping up along the east coast. The landscape of sports betting began to morph in the late 1800's with the introduction of 'pool cards' and the popularity growth of professional baseball.
Things changed again in the early 20th century as betting on college football and basketball along with boxing became all the rage. Pool cards also continued to rise as they became the go to for many bettors. The Great Depression was also a big influence on this as these types of bets promised great returns and many people were feeling the effects of the difficult economic conditions.
The 1940's saw the invention of the point spread with its implementation taking hold in the 1950's. The point spread was created by Charles McNeil, a math teacher and securities analyst. A fun fact about McNeil: President Kennedy was one of his students. With the introduction of the point spread and the exponential growth of televisions in homes, sports betting again saw a big jump in participants. As more games were being offered combined with the ability of bettors to watch the games they were betting on, sports betting would never be the same.
Nevada had legalized gambling in 1931 and with the establishment of a tax on sports bets by Congress in 1951, bookmakers began to work out in the open and the first legal sportsbooks were opened in Nevada. The seventies saw casinos opening their own sportsbook and getting involved in the world of sports betting. Finally reinvention was seen again in the 1990's with the creation of the internet and its emergence around the world. For the first time, bettors now had the world of sports betting at their fingertips.
Today it is estimated that the online sportsbooks take in around $70 billion a year worldwide, with Vegas only responsible for a fraction of that total. There are literally hundreds if not thousands of sportsbooks available online to bettors. The betting world has never been more accessible or more interesting. Happy betting!