Early Look at Three NFL Matchups
October 22, 2013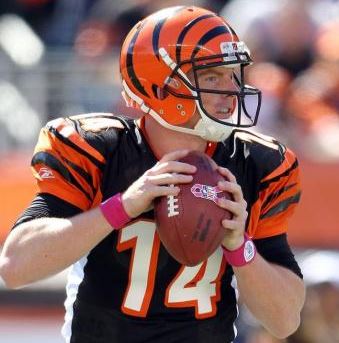 The NFL season is just about at the midway mark. This means that teams have to step on the gas pedal if they want to put themselves in good shape for a playoff berth when December arrives.
Atlanta Falcons @ Arizona Cardinals
This is a must-win game for both teams. Atlanta, at 2-4, and Arizona, at 3-4, have to be able to escape week eight with this result safely tucked away. The Falcons can't reasonably expect to make the playoffs if they slide to 2-5, and Arizona – since it must still play San Francisco and Seattle one more time this season – can't go to 3-5 if it wants to finish with a winning record in 2013. It's only late October, but time has already run out for these teams. They're not likely to win out this season, so they have to claim every single winnable game on the slate. The oddsmakers have Arizona favored by 2.5
Dallas Cowboys @ Detroit Lions
This is a game the Lions must win more than the Cowboys. Dallas seems to be in very good shape for the NFC East title, now that it has a one-game lead over the Philadelphia Eagles plus a road head-to-head win against the Green Birds. Dallas would win a tiebreaker with Philadelphia if it manages to beat the Eagles at home later in the season, so the Cowboys really do have a cushion of sorts in the NFL. The Lions are now in trouble after losing at home to Cincinnati. Detroit can't drop a second straight home game. They also can't fall further behind the Green Bay Packers in the NFC North. Detroit is favored by 3 points here.
New York Jets @ Cincinnati Bengals
This is the best game of the week – don't laugh. The Jets have made themselves relevant by performing far better than most pundits expected. Their offense actually looks reasonably good, and their defense continues to make big stops in important situations. The winner of this game will substantially improve its playoff chances. Cincinnati can take full command of the AFC North if it can thrive these next few weeks. The line on this one right now is The Bengals -6.5.
These odds provided courtesy of www.wagerweb.ag – You can bet now at wagerweb to lock in these spreads.