NFL Playoff Lines and Early Public Reaction
December 30, 2013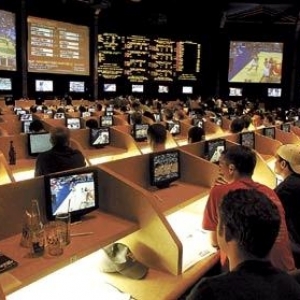 Yesterday was quite the day of football action. Some NFL teams were fighting for their post season lives and others were trying to jockey for better position in the playoffs. In the AFC, Miami and Baltimore both lost, effectively eliminating them from the playoffs. San Diego was able to win and secured themselves a spot in the playoffs. The first round lines have already been issued and the public is reacting to them. Below are the lines and the early public betting reaction:
Kansas City +2.5 (33%)
Indianapolis -2.5 (67%)
New Orleans +2.5 (47%)
Philadelphia -2.5 (53%)
San Diego +7 (46%)
Cincinnati -7 (54%)
San Francisco -2.5 (66%)
Green Bay +2.5 (34%)
As you can see 2.5 seems to be the magic number. Three of the four games have a 2.5 point spread at the time of me writing this article. Early public reaction is to bet the Colts and San Francisco. We can see the percentage on those two early public favorites balancing out as the week moves on and the remaining action pours in. Stay tuned to Sportsbook Advisor as we will surely publish some free picks on these games before this weekend.  Deposit now at 5 Dimes to be ready for the weekend action.
Receive email updates for our posts:
[subscribe2]