10 Best College Sporting Events to Wager On
May 9, 2014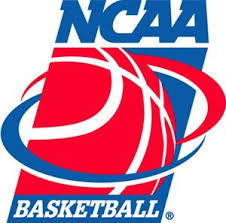 College sports are rich in tradition and passionate fans. And speaking of "rich", you can make a lot of money betting on college sports. Well, if you're good at it. Which sporting events should you bet on? Any event you know the teams well. Oh, and these 10 events (nearly) everyone loves:
1.NCAA Men's Basketball Tournament
I had to make sure I put in the "men's" part on this one just in case you thought I was including the women's tournament. No offense to the ladies, but no one cares about your tournament! Now, as for the men's version of the NCAA Tournament, only the Super Bowl brings in more gambling dollars. Whether you place your wagers at a sportsbook or an office pool, who doesn't love to bet on the NCAA Tournament?
2.College Football Championship Game
Now that the BCS is (finally) gone, college football now has a pseudo-playoff system. It's not a perfect system and still leaves out deserving teams. However, it's better than what we had before. The College Football Playoff (brilliant name, hu?) culminates with a championship game similar to the BCS Championship Game before. But this one will be more legit since more than 2 teams have a chance to compete for a title.
3.Ohio State-Michigan Football Game
The Ohio State-Michigan football game isn't just a game. It's the game that decides whether or not Ohio State and Michigan had a successful season in the minds of their fans, and often determines the Big-10 championship. This rivalry is as intense as it gets, but it's a more friendly rivalry than Alabama-Auburn. Ohio State-Michigan is one of the most heavily wagered on college football games each year.
4.Alabama-Auburn Football Game
If you like rivalries involving fan bases that genuinely hate each other, this game is for you. The Alabama-Auburn game is worth wagering on. And if you lose money on the game itself, find a bookie that is taking wagers on how many fans will be shot or stabbed outside the stadium. It might add a little fun to the event.
5.NCAA Basketball Final Four
The Final Four is an event within the NCAA Tournament. It's the last 4 teams duking it out for all the marbles. And, for you, it's the last time you will be able to wager on college basketball games until the following season. The Final Four is a great way to recoup your losses from the rest of the NCAA Tournament also.
6.College World Series
College baseball doesn't bring in big gambling dollars. But the College World Series is an event worth wagering on. Even if you don't care for college baseball, if you're a baseball fan, this event is entertaining. In case you haven't been following the teams throughout the season, you might want to do some brushing up before placing your bets.
7.The Rose Bowl
The Rose Bowl Game has lost its luster in recent years thanks to the BCS, but it's still the Granddaddy of them all. Even without a game featuring a Big-10 and Pac-12 team, the Rose Bowl is a New Year's Day event you must watch. You're certain to witness a great game, so why not put some money down on it?
8.College Football Playoff
There are now 4 teams competing for a spot in the championship game. With 2014 being the start of the College Football Playoff (yes, that's the brilliant name the NCAA came up with), I'm not sure how well this will go over. But what I do know is thousands of gamblers across the country will throw down big bucks on the games.
9.Frozen Four
Do you follow college hockey? I don't but, in case you do, I put this one on the list. Honestly, I don't know much about the Frozen Four other than college hockey fans go crazy over it and northern teams such as Wisconsin, Michigan and Minnesota partake in this event regularly.
10.The Red River Shootout
The moniker given to the annual Oklahoma-Texas football game should be changed to The Red River Blowout. I'm not a huge fan of this rivalry because the games never seem to be competitive. But many fans across the country – not just in Texas and Oklahoma – go nuts for this game.