NFL Betting Stats – What We Can Learn from 10 Years of Data
July 30, 2014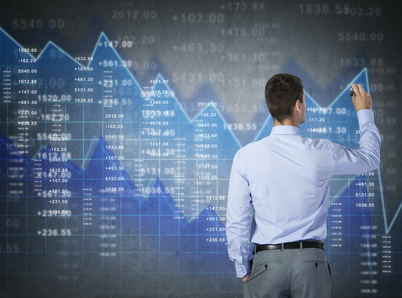 Unlike College Football, there aren't many 15+ point spread games in the NFL. That is because the league has great parity. Even the worst teams are expected to keep it within a couple of scores against the best teams. That is the case in almost every season.
To get ready for the 2014 NFL season I looked over some data from the past 10 seasons. Since I mostly bet games against the spread, I chose this type of data exclusively. I found some interesting data, which could help us all make some money this coming football season.
Small sample sizes are irrelevant
Before I get into the data, I need to make it clear that I'm only concerned with large sample sizes. For example, since 2004, 6 teams have been favored by 20 points or more. In all 6 of those games the underdog beat the spread. Does that mean you should put all your money on a team that is getting 20 points or more? Not necessarily. 6 games is far too small of a sample size.
However, it is possible that teams favored by 3 scores or more might take the underdog lightly. That will help impact the outcome of the game. Digging a bit deeper, teams favored by 17.5+ points are 0-8 ATS since 2004. However, those 8 teams all won the game straight up. That's still a very small sample size, but it just goes to show how difficult it is for a team to cover a massive point spread in the NFL.
The lowest point spreads are big money makers
Since 2004, the favorite is 177-135 (56.7%) ATS where the closing line is –1 or –1.5. That's a fairly large sample size. You need to win about 53% of your games ATS to turn a profit. So, as you can see, betting the lowest point spreads may be favorable. The reason for that is games rarely end in a 1-point deficit. Most games end in a 2+ point deficit. And that's the reason 1 and 1.5 point favorites often cover.
Be weary of 3-point favorites
Another way to potentially make some money is to cash in on the 3-point underdogs. You'll push some games because teams often lose by exactly 3 points. But a push isn't a loss. With that said, 3-point dogs have covered far more over the past decade than not. In fact, they've covered 55.5% of the time in 447 total games (36 pushes).
There aren't many other opportunities to cash in simply by betting based on the point spread. The only other potentially profitable opportunity is to wager on favorites at –4. The data here isn't that large, however. Favorites have covered 57.3% of the time (that's good). But that is only in 121 games (4 pushes).
Conclusion
Don't use this historical data exclusively. Know a little something about the teams you are wagering on as well. If you are confident in your team(s) to cover and the point spread happens to be one of the profitable spreads listed above, then you've got yourself a winner.