Where to Learn How to Become a More Successful Sports Bettor
August 3, 2014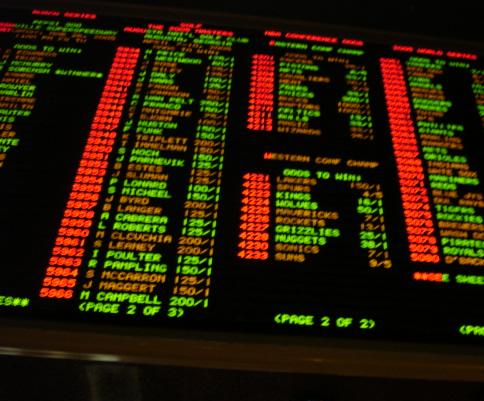 Struggling to turn a profit at the sportsbooks? We've all been there before. I know many people that have been losing at sports betting for years but never seem to do anything about it. They just keep doing what they're doing. And continue giving the sportsbooks their money. Since you're reading this article, you're probably interested in how to improve your game. I can help.
The first place you should turn is right here on this blog. Each post is written by a sports betting expert. The tips we provide for free will help you improve your game. The advice is legit. Many have used our advice to improve their sports betting game. But this isn't the only place you should look to learn how to get better at betting on sports. Let's take a look at other ways to learn how to perfect your craft:
Practice makes perfect
Like anything else, the only way you're going to improve at sports betting is to practice. What I mean by that is to place some bets and learn from your own mistakes. Figure out why you're losing from your own mistakes. Are you betting too much on certain games that end up killing your bankroll?
Are you paying attention to a team's trends? Are you betting on games that appear to be "easy money" without digging deeper to find out why the spread is so tempting? There are many possible reasons for why you're losing but the best way to improve your game is to stick with it and analyze your own mistakes. If you're losing, I guarantee you're doing something wrong. It could be one of a million different faults. Figure it out.
Get to know top handicappers
Connecting with successful sports bettors and handicappers is a good idea. Think of it as networking. By becoming friendly with those that are successful, you will not only get the occasional free pick, you'll have an expert that can critique your game. Learning from the best is always a good idea.
Sports betting is a difficult gig. Even if you're just doing it recreationally, it can become too costly if you don't know what you're doing. Therefore, I suggest getting to know top handicappers. You can find their emails online. Send an email introducing yourself and offer to do some side work for them in exchange for some advice. You'd be surprised how willing they will be.
Read sports betting eBooks
Because I'm not into promoting others, I won't mention any sports betting books specifically. However, I do think inexperienced and struggling sports bettors should invest in a handicapping book. There are thousands of them online. Do some research to find the one that best suits your needs.
There are many lousy, bogus sports betting books. Avoid those. How do you know if the book you're purchasing is reliable? Take a look at the reviews. If the reviews are mostly positive and the book is endorsed by known, successful handicappers, you have yourself a gem. Sports betting books won't turn you into a profitable sports bettor overnight. But they'll certainly give you the guidance you need.
Good luck!