Why You're Struggling to Make Money this Football Season
November 13, 2014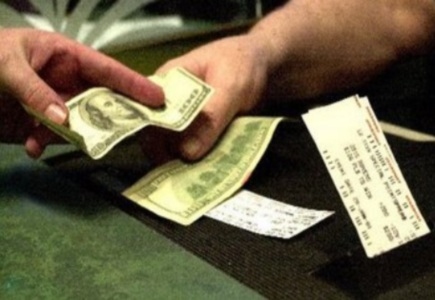 Did you get caught up in "favorites cover like crazy" hype before the NFL season started? After last year's ridiculous run of covers by the favorites, some sports bettors have lost a ton of money betting heavy on favorites this season. Unfortunately, last year's outcomes have nothing to do with 2014. If you are struggling to turn a profit on football games (college or pro), you need to read this…
Are you buying too much into media hype?
Do you turn on College Gameday and then log onto your sportsbook to place bets based on which mascot Lee Corso dawns? If so, you're in trouble. Do not allow the media to sway your views on games and teams. Base your decisions on your own personal beliefs. Chris Berman doesn't know what he's talking about. His picks against the spread are useless. You won't have more success using his picks than you would if you just flipped a coin on every game.
Are you putting too much stock into last year's results?
Take Florida State as an example. They have a 23-game win streak but haven't been dominant this year. Florida State returned most of their starters from last year's national championship team, but they simply aren't the same team. They're now the hunted instead of the hunter. They're not as hungry last year and teams are gunning for them. This has been reflected in their play. They are winning but they aren't covering the spread as much as last year. You can't always expect the same outcomes as previous years.
Are you still wagering based on preseason expectations?
Teams don't always perform as expected. Every year, there are teams that surprise and teams that disappoint. We're far enough into the season to know the teams well enough to make accurate predictions. If you predicted a team to perform well this year but they haven't, it's time to give it up and admit to yourself that your prediction on that team was wrong. Forget your preseason expectations for teams. Focus on how they are actually performing on the field.
Are you stuck on betting the big name teams?
Another mistake many football bettors make is to always expect the big name teams to roll over the less popular teams. The powerhouse college football programs don't run it up on the little guys like they used to because the little guys are more competitive nowadays. When picking teams against the spread, you can't automatically assume the bigger name team is going to easily cover. The little guys are more competitive than you might think.
Are you betting more often than not against the general public?
The general public – which is the average sports bettor – really doesn't know what they're doing when it comes to sports betting. And that's why they lose. They get their information from ESPN and then bet accordingly. Therefore, if you're following the actions of the general public more often than not, you're not going to make any money betting on sports.