Pair of Prop Bets for NFL Week 9
November 4, 2016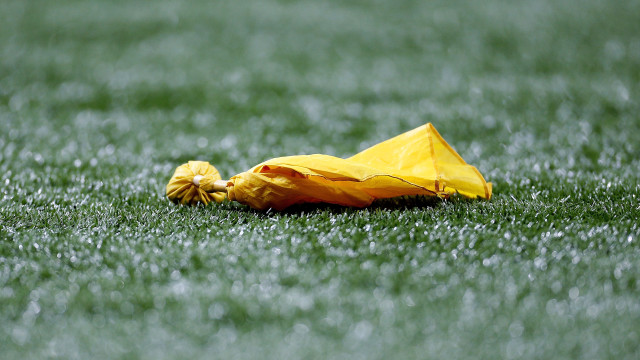 Week 9 in the NFL will have some very interesting matchups and odds maker have added to sport bettors' enjoyment by offering up props.
Betting props make betting on sports that much more enjoyable as it does not necessarily matter if a particular team wins or covers, but how an individual or team performs in general.
The Oakland Raiders had a reputation back in the 1960s and 70s as a dirty team. The current team is being compared to those teams especially after last week when they set a new record in the NFL for penalties in one game against Tampa Bay with 23 that cost them more than 200 yards.
Accumulating penalty yards has not been uncommon for Oakland entering Week 8, as they were No. 3 in the number of times flagged and No. 2 in the NFL in total yards penalized.
For Oakland's game during this week against the Denver Broncos a bitter AFC West rival, the number of penalties has been set at 9.5 for prop betting purposes.
The total seem a bit steep as Oakland were averaging just 9 per game prior to last week's nearly two dozen penalties.
Over 9.5 is currently -120, while Under 9.5 is also 120.
The Seattle Seahawks continue to find ways to win. However, rushing the ball is not one of them. Through the first eight weeks of the regular season, Seattle is one of the least effective teams in all of the NFL in running the ball.
The past three games, the Seahawks have practically abandoned their running game.
Over the past three seasons, when Seattle plays its best football they have had an attack that kept opponents off balance with the run and pass and the addition of quarterback Russell Wilson being able to run the ball as well.
However, this year there are few solid players at the running back spot and Wilson has not been healthy enough to risk running the ball.
However, this week Seattle will face one of the league's worst defenses against the run in the Buffalo Bills on Monday night. The key number for the game is 100 yards rushing.
Sportsbooks have the Over for 100 yards sitting on -200, while the Under 100 yards on the ground is currently available at +150.