December and January Mean Bad Weather for NFL Games
December 15, 2016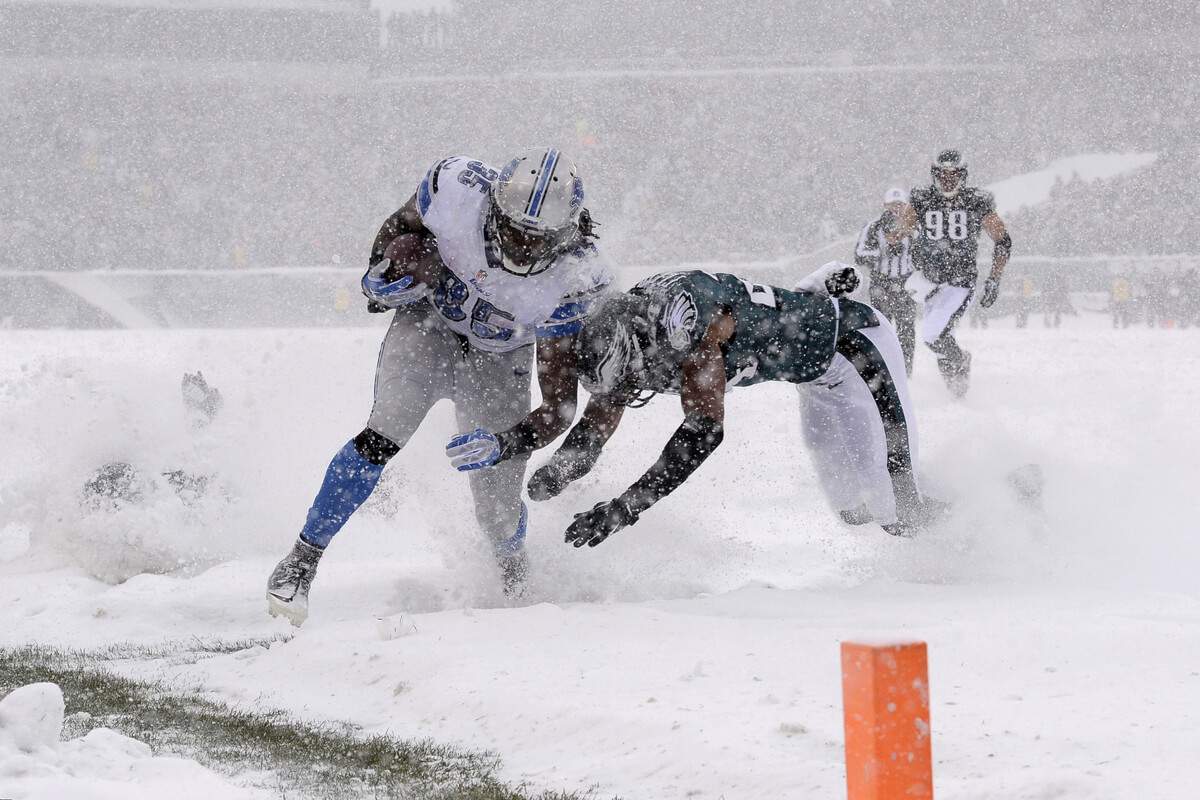 A number of NFL teams are located in areas where cold weather and snow or rain can have an effect on their games, as they do not play in stadiums with a roof.
Because of that, it is very important to know how to handicap a game when the elements like cold, wind and snow or rain become part of the game.
Not much data is kept on bad weather but for the past two-plus seasons, these numbers hold true.
The home team likes to play in cold weather. When the temperature drops to 40F or less, the home team is 53-37 straight up while 47-40-1 against the spread. That represents a winning percentage of 54% and things gets better when its gets colder.
Home teams are 29-11 SU while 21-17-2 ATS or 55.2% when temperatures dip below the freezing mark of 32.
Points become fewer when its gets cold. Totals in games that are cold tend to be lower as the thermometer drops. When temperatures drop below 40F the UNDER has cashed over 53% of the time and when it deeps to 32F or lower the percentage of UNDER totals increases to 57.4%.
Underdogs like the wind. Underdogs have gone 37-26 ATS representing a 58.8% winning percentage, when there is 15 mph or higher winds.
The best NFL passing teams are often times favored in games and a passing game tends to have more problems as the wind speed increases.
Over the past two-plus seasons, the best team to bet when the weather is freezing is the Pittsburgh Steelers. The Steelers are 5-1 SU and 5-0-1 ATS when the temperature is 32F or colder.
Pittsburgh is 3-0 SU as well as ATS when there is snow during the game.
As far as straight moneyline bets, Green Bay is your choice when it is 32F or less as the Pack is 8-1 SU in those games and a solid 6-3 ATS.
The Denver Broncos play in frigid temperatures and foul weather but seem not to have become accustomed to that. Denver is 3-7-1 ATS when the temperature dips to 32F or less. The Broncos are better on the moneyline in those same 11 games at 8-3 SU.