To Bonus or Not to Bonus, That is the Question
September 6, 2017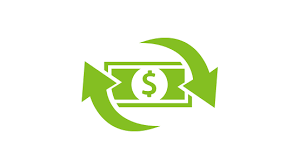 Sportsbook and casino bonuses can be tricky if a player is new to the world of online sports betting. They may read "100% bonus" and just assume that you get $300 extra if you deposit $300. "Woohoo! I'm already making money!", they might think. But as you can imagine that is not the case.
It is true that bonuses can be good for you and your bankroll if you get a decent bonus with a low ROLLOVER. A rollover is the amount you must bet total before you can withdraw any money at all. The initial rollovers were invented to keep people from depositing, playing one or two games, then withdrawing all of the money. But now they have taken on a more sinister role. Sportsbooks use them to flash big numbers at potential customers. But if the customer doesn't read the fine print them may be in for a shock.
First off, are you getting a "free play" or "cash bonus"? This is important. A free play is basically a bet you have to win before it turns into real cash. A cash bonus is, well, exactly that. They put cash in into your account.
The rollovers can be ridiculous and designed for you never to leave the sportsbook with any of your money. For example, this week a player deposited into Justbet.co, formerly JustBet.co (SBA Rating C-). The person deposited $300 and received a 100% free play. The free play means that they have to win the bet to turn that bonus $300 into real cash. The caveat is that the player must wager at least $6000 worth of action before he can touch that any of the money in his account for withdrawal. That is a 10X rollover (deposit+bonus) or a 20X rollover (deposit only). You have to be careful of the text used in these offers.
All sportsbooks will allow you to decline a bonus. Some require you specifically tell them that you decline the bonus. This is good option, especially if you are streaky in your bets.
It's becoming a smarter and smarter option to decline the bonus and just play straight up. Bitcoin has made depositing and withdrawing a simple and fast process so it isn't a hassle like it used to be, which helps the player who wants to take a break and get his money.