The 2019 Kentucky Derby Handicapping Preview
April 9, 2019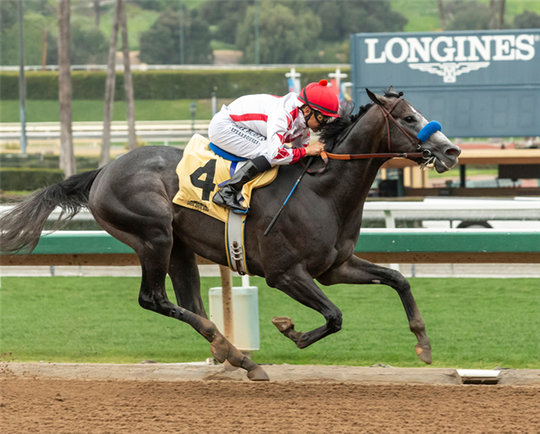 Handicapping insight from a horse owner who may see things just a little differently.
This year's exotics ticket could look like a telephone number. This year favorites could be 7-1 or greater.
Who we need to watch:
(Part#1 of 3)
Baffert Entries:
Game Winner

Roadster

Improbable
What you need to know:
Game Winner and Improbable were both undefeated as two year-olds.
Both finished 2nd in their 2019 preps.  Improbable has one more chance in this weekend's Arkansas Derby.
Game Winner's time in the Santa Anita Derby was 1.56 seconds slower than Justify's last year, but the track last Saturday was heavily cushioned to help avoid injuries.
Roadster may have the most upside, winning the Florida Derby, while having less experience than the other two.
The negatives:
Game Winner was arguably out-gamed at the wire in the Florida Derby. He only raced against 5 horses in Santa Anita.  Baffert stock are always over-bet.  Normally they offer less value, but it really won't matter this year.
Tacitus
Won both the Tampa Bay Derby(in record time) and The Wood Memorial.
The negatives:
-He got quality trips in both.
-Horses from these two races rarely convert in Kentucky.
-Maybe this is the year.
Omaha Beach
While winning the 2nd division of the Rebel, he turned away the heavily favored "Game Winner", and ran out well after the wire.  He may not be bred for dirt (first 4 starts on turf), but doesn't know it.
The Negatives:
-This colt showed promise, but didn't break his maiden until his 5th start.
-Although separating the field with the winner,  his future contemporaries will be tougher.
Vekoma
Showed nice staying power, winning last weekend's Bluegrass while dueling on front. Something you can't take away, he was visually impressive.
The Negatives:
-The final time was pretty slow for this race, going in 150.93.
-Historically, horses graduating from Lexington don't take
advantage of the hour and 20 minute drive to Louisville
Maximum Security
Early sportsbook odds have this colt, Game Winner and Roadster as favorites. Connections didn't think too much of this colt three starts back. You could have claimed him for $16,000! He's probably worth a little more now after winning the $1,000,000 Florida Derby.
The Negatives:
-He's actually a little lazy in morning workouts. I'm not sure how that will translate in front of a hundred thousand fans, but he sure didn't seem to mind the extra attention in Hallandale.
-As simple or mundane as this may sound, it matters whom you're racing against.
-It'll be a whole new ball game at Churchill.
I'm expecting surprises this year at huge numbers.
How about two(2) for today that are worth a futures bet?
Win, Win, Win– He's already in.
Bourbon War– He's in the "on deck" circle.
"Stay tuned"
There are others.
John Rothschild
Recent articles/contributions:
SI, ESPN, Bloomberg News, New York Sports Scene, USRacing.com
Author of The Best Selling:
Football Betting Made Easy
Contact:
Safestwagering.net
[email protected]