Sportsbooks Clean Up on NFL Sunday
October 14, 2019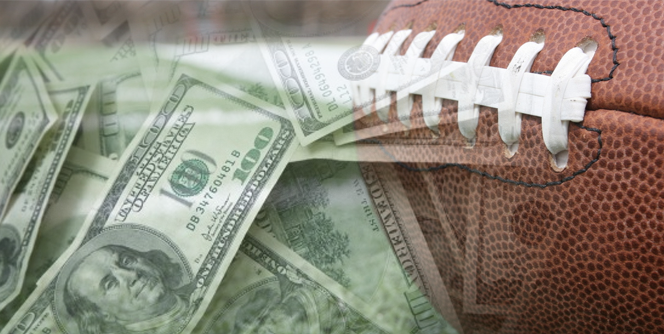 More people bet on NFL than do college football. Its not a huge margin. But this increased action on a fewer amount of games acts as a crescendo at the sportsbooks. They know that whatever Saturday was like, Sunday will be busier. And they also know that Sunday can make or break the week.
Sunday was definitely a good one for the sportsbooks. At online sportsbook BetOnline.ag, they had many lopsided games. Here is the cash disparity they recorded (public):
70% Redskins -5.5
62% Rams -3
70% Falcons -3
75% Cowboys -7 (most volume by far)
71% Titans +1
As you can see, the public took a massive beating. The favorites just couldn't seem to get it done in these games and the slight underdog everyone liked got manhandled.
Vegas experienced similar success:
Very good Sunday for Las Vegas sportsbooks. Texans and Dolphins produced big wins and Jets capped what some shops said was their second-best Sunday of the season so far. Tonight's game wasn't a giant decision for books I spoke to. Caesars needs Steelers.

— David Payne Purdum (@DavidPurdum) October 14, 2019
We spoke with Top Rated Sportsbook YouWager's manager. He also said this weekend was a big winner for the house. But he mentioned a total that they got beat on. It moved four points before game-time.
"This week was a good week for the house. We had some big upsets over the weekend. Georgia losing at home was the biggest game on Saturday. Sunday all the early sharp money was coming in on Washington and Jets. The public kept the Dallas number close only going from 7.5 to 7. The other game (Washington) the public and the sharps were on them and the line moved 3 points through the week closing Washington a 6 point favorite. The easy total was the London game that moved up 4 points day of the game and still soared over."
Some weeks you are the pigeon and some weeks you are the statue. This was a great week to bet against-the-public. A lot of bettors will be licking their wounds after this weekend and may even take a week or two off to regroup. We have all been there.