World Series Odds Updated and Game Three
October 24, 2019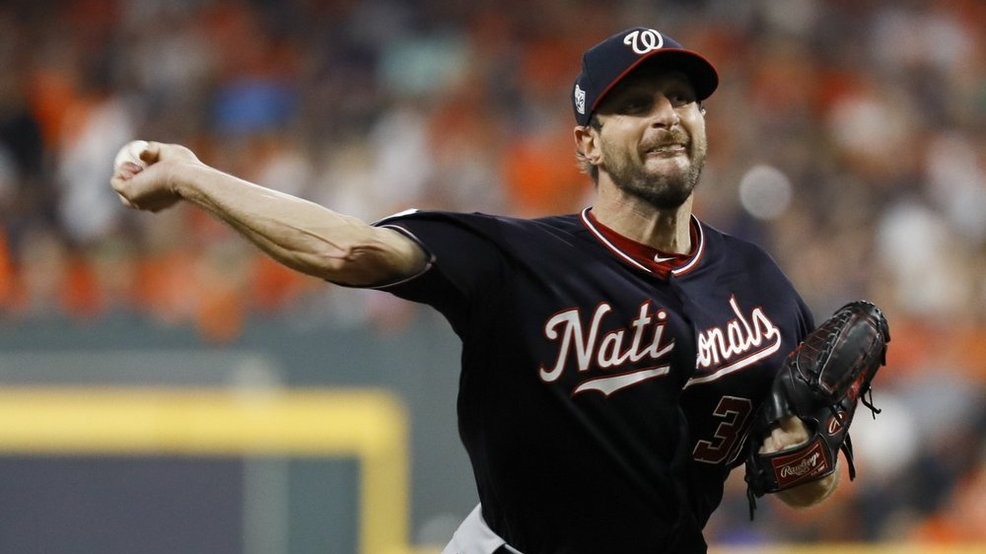 After losing game one of the World Series to the Nationals, the Astros were still favored to win it all. They went from -220 favorites before the series, down to -117 favored after losing game one. Now that they have dropped two games, they are underdogs to win the World Series for the first time in months.
The Current World Series Odds are:
Washington Nationals -260
Houston Astros +220
Apparently the Washington Nationals are just an absolute buzzsaw. After winning the play-in game against the Brewers, they went on to topple overall NL favorite LA Dodgers 3 games to 2. They then swept the Cardinals 4-0 in the NLCS. MLB Playoff Picture
Many experts thought that having a week long layoff, while the Astros were figuring out how to beat the Yankees, would be a bad thing for the Nationals. But, it appears it helped 'the oldest team in baseball' lick its wounds and get healthy again.
Here are the sportsbook odds for game three of the World Series
| Team | Moneyline | Run Line | Total |
| --- | --- | --- | --- |
| Houston Astros - Grienke | -140 | -1½ +117 | 8 |
| Washington Nationals - Sanchez | +130 | +1½ -137 | |