President Odds – Andrew Cuomo Moves into Third Place
April 3, 2020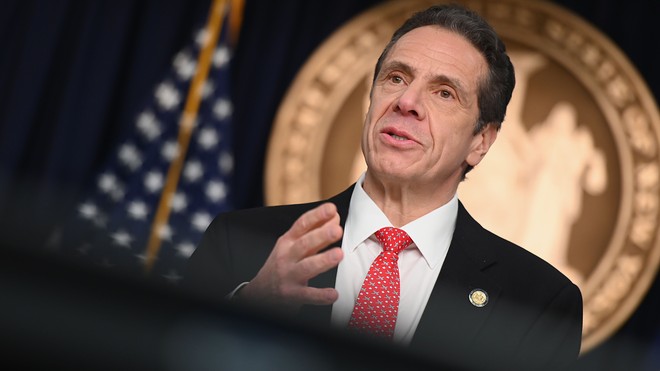 Don't look now, but New York Governor Andrew Cuomo, who isn't even technically running for President, has moved solidly into third place on the official betting odds listed at YouWager.lv online sportsbook.
The number one spot is owned by the current President Donald Trump and not far behind him is former Vice President Joe Biden. Biden appears to have all but secured the democratic nomination, pushing Bernie Sanders odds way down.
Cuomo has gained a lot of notoriety lately with appearances all over television as New York is being hammered by the coronavirus. He is looked at as having been proactive in this circumstance. Conversely, the press is painting President Trump as having dropped the ball and is accused by every democrat talking head as having not prepared for this virus properly. But, the main stream media started this entire thing off by calling Trump a xenophobe for banning travel to and from China at the start of the year.
Whatever the case may be and how you choose to look at the situation depends on you. But these factors are probably a forgone conclusion: 1) if the pandemic lasts a long while, into the election and kills many more people, this will hurt Trump's odds of reelection and 2) if the pandemic peaks soon and drops dramatically by election time, you can bet Trump will be a shoe-in for the win.
Odds for President as of April 3, 2020
Donald Trump -130
Joe Biden +115
Andrew Cuomo +2200
Bernie Sanders +3500