Betting the Rest of the 2021 College Basketball Season
February 11, 2021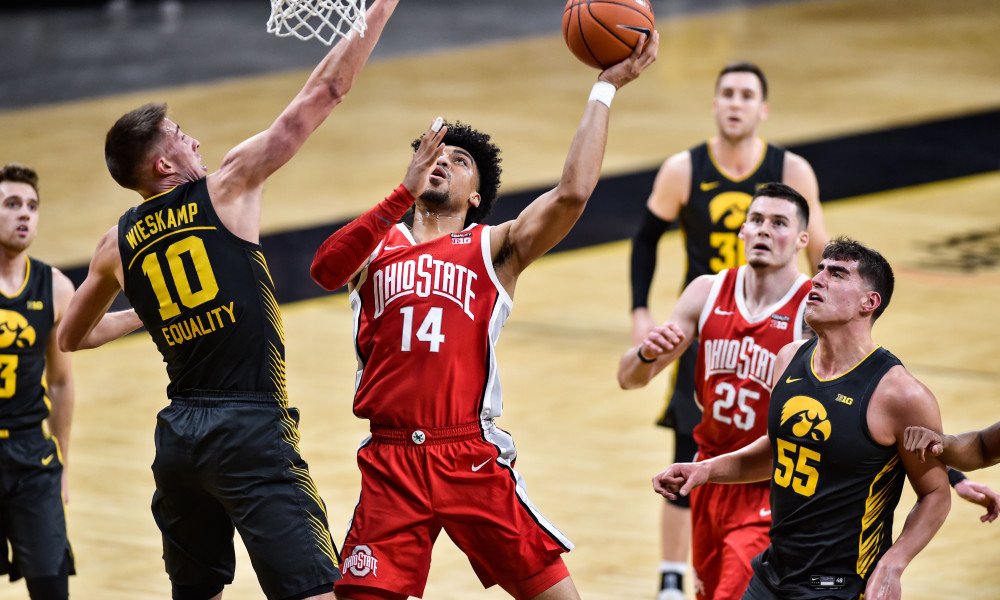 It's been a weird season. The craziness of 2020 has carried over somewhat into 2021 as we still deal with the coronavirus pandemic. It has had an impact on the college basketball season thus far and likely will continue to affect the season until its end in April.
While it has been kind of a weird season, bettors have still been able to find value among all the chaos. There have been hundreds of games that have been postponed and teams that haven't played for two weeks at a time. Still, players, coaches, fans, and bettors are going to get through this crazy season.
The Top Two
If there is anything that has been consistent about the 2020-21 college basketball season, it's that Gonzaga and Baylor are clearly the two best teams in the country. No. 1 Gonzaga is 19-0 and second-ranked Baylor is 17-0. Each team has its Naismith Player of the Year candidate. The Bulldogs have Corey Kispert who averages 19.5 points and 4.7 rebounds per game while the Bears have Jared Butler who scores 17.0 a game.
Gonzaga has beaten the likes of Kansas, Auburn, West Virginia, Iowa, and Virginia. Baylor has powered through a Big 12 schedule that features six teams ranked in the Top 25. While both teams are unbeaten, one has been much better against the spread. That would be Baylor.
The Bears are 13-4 ATS this season and have covered by an average of 6.4 points. Baylor has only been favored by single digits four times and only failed to cover one of those spreads. That was as an 8.5-point favorite over Kansas, a game the Bears won 77-69.
Gonzaga is just 8-11 ATS this season. The Bulldogs have been favored by 21 or more points on ten different occasions this season. They failed to cover as 42.5-point favorites over Northwestern State (they won by 38), but did cover as 37.5-point favorites over Dixie State.
Fifteen seasons ago, there were two teams that were clearly better than the rest of the nation. They were Illinois and North Carolina. The two teams ultimately met for the national championship. It could happen again this year.
The Next Best
As of early February, three of the next four ranked teams all hail from the Big Ten. In fact, the Big Ten could have as many as ten teams make the NCAA tournament. No. 3 Michigan is the best of the bunch. The Wolverines are a Top 30 team in defensive efficiency and ranked No. 11 in offensive efficiency. Seven-foot freshman Hunter Dickinson has played himself into Naismith Player of the Year conversation. Dickinson averages 15.1 points and 7.4 rebounds per game. Michigan is 13-1 overall and has been very good to bettors with an 11-3 ATS mark.
No. 4 Ohio State is 15-4 overall and is 12-7-1 ATS. Sixth-ranked Illinois has its own Naismith candidate in guard Ayo Dosunmo who averages 21.2 points, 6.4 rebounds, and 5.1 assists per game. The Illini might be a better candidate to go deeper in the NCAA tournament with the combination of Dosunmo and 7-foot Kofi Cockburn who averages 17 points and 10 rebounds a game.
Tennessee (13-4) looked like it belonged in the next tier of teams, but the Vols have dropped three of their last five games scoring 56 or fewer points in three of them. Tennessee had the best adjusted defensive efficiency rating in all of college basketball and they still only give up 59.6 points per game. The Vols' problem is the offense is just too inconsistent. That's why they are hit and miss with bettors. Tennessee has a 10-7 ATS record so far this season.
The Surprises
Speaking of Tennessee, the Vols are not even the best team in the SEC. That honor belongs to Alabama. Yes, the football power is leading the SEC with an 11-1 conference record, 16-5 overall. The Crimson Tide is 12-8-1 ATS this season and projects as a No. 2 seed in the tournament.
The Missouri Valley Conference has been extremely good to bettors that have found it. Both Loyola-Chicago and Drake have had outstanding seasons so far. The No. 22 Ramblers are 17-3 overall and Drake (18-1), previously ranked, lost for the first time last week. Both teams have done very well against the spread. Drake is 14-3 ATS and has covered by an average of 6.1 points. Loyola has been equally impressive with a 12-5-1 ATS record and has covered by an average of 5.6.
One of the other surprises this season has affected the game total. Schedules have changed to allow teams to play each other on back-to-back dates throughout conference play. A team could end up playing the same team on consecutive nights or twice in three days. An interesting trend has developed with regards to the game total.
If the first game goes Over, the second game has a record of 71-59-1 in favor of the Under. On the other hand, if the first game goes Under, the second game is 72-57-2 to the Over. It's been a weird season and this is just one of its weird trends, but it could help bettors capitalize as we move into the latter part of the season.