NCAA Championship Odds & Public Action Report – Sweet 16
March 24, 2021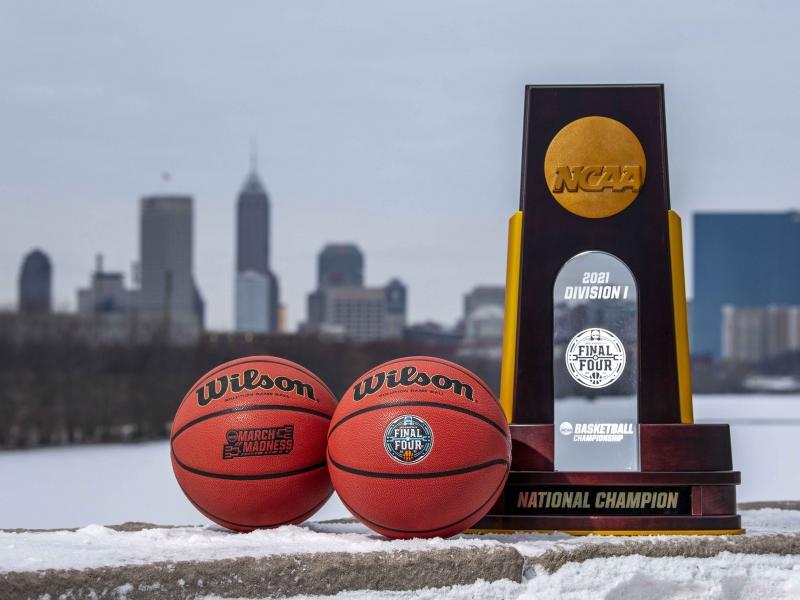 The remaining 16 teams in the tournament will begin to do battle again on Saturday. Unfortunately they've been cooped up in a hotel for a week waiting for these games. The NCAA and their TV advertiser partners like having the games on the weekend when there are more potential eyeballs watching the games. However, it is apparent that they forgot to account for the mental health of the players who are most likely cut off from the rest of society holed up in a small hotel room.
I'm not sure how players being stuck in a hotel room can fit into your handicapping. If you have found an angle there please feel free to reach out to us. We'd love to hear it.
The betting odds have Gonzaga, the only undefeated team, favored to win it all. The public seems to agree and there is more public money backing the Zags than any other team on the board, despite the short odds.
In the chart below we are playing the current odds for each team to win the title. We are also listing what % of money they have received up to this point. The public betting percentages are provided by William Hill Sportsbook.
odds by BetUS.com
| ODDS TO WIN NCAA CHAMPIONSHIP | MONEYLINE | % of Money |
| --- | --- | --- |
| Gonzaga | +140 | 20% |
| Baylor | +350 | 11% |
| Michigan | +650 | 14% |
| Houston | +700 | 8% |
| Florida State | +1800 | 5% |
| Creighton | +5500 | 4% |
| Alabama | +1000 | 5% |
| Villanova | +3000 | 6% |
| Arkansas | +1800 | 4% |
| Loyola Chicago | +1400 | 5% |
| Oregon | +3500 | 3% |
| USC | +2600 | 3% |
| Syracuse | +4500 | 4% |
| UCLA | +3000 | 4% |
| Oregon State | +7000 | 2% |
| Oral Roberts | +7000 | 2% |