Is There a QB Bust in the 2021 NFL Draft?
April 29, 2021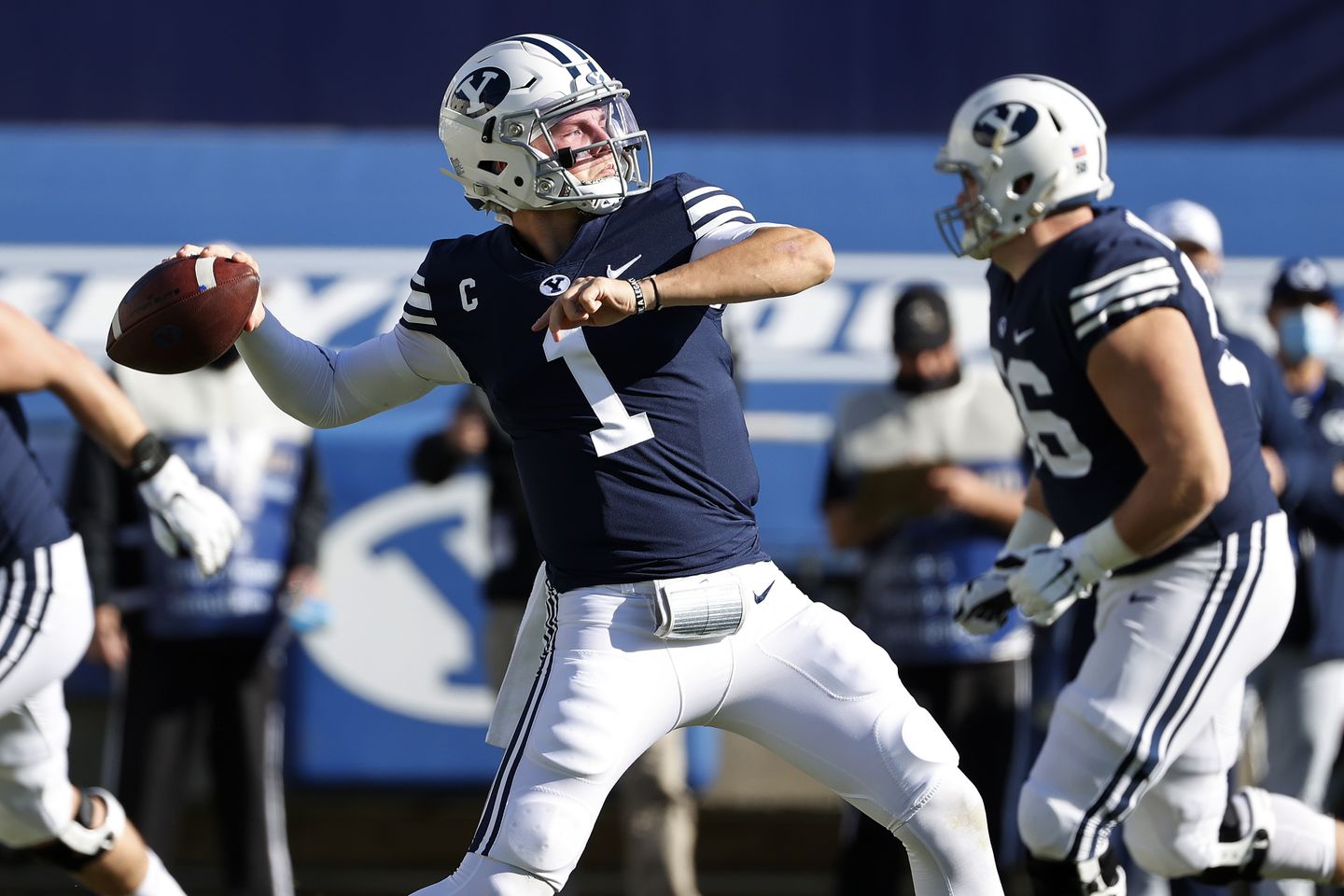 There were five quarterbacks selected in the first round of the 2021 NFL Draft. The top three picks in this year's draft could be quarterbacks. That is simply evidence of how important it is for teams to find a guy that can lead them to championships.
The problem for NFL organizations is taking a swing on a guy and possibly just hitting a single or, worse, missing the ball completely. For every Patrick Mahomes, there is a JaMarcus Russell (nicknamed "Jellyroll" after the fact), a Ryan Leaf, and maybe even a Paxton Lynch. Russell, according to many, is the biggest draft bust of all time. He was 6-foot-6 with a cannon of a right arm. The Raiders thought so much of Russell they picked him first in the 2007 draft. After the 2009 season, his career was over.
Drafting a quarterback in the NFL, in some ways, is a roll of the dice. NFL teams have to take a chance on a guy that could be their quarterback of the future, but too many times teams get it wrong. It's the difference between being the Kansas City Chiefs (Mahomes) and the Chicago Bears (Mitchell Trubisky).
Is there a bust among the top quarterback prospects in the 2021 NFL draft? History says "Yes."
First-Round History
From 2000 to 2015, there were 42 quarterbacks selected in the first round of the NFL draft. Of those 42, only 11 of them started at least 80 NFL games. That's the equivalent of roughly five NFL seasons. If you're an NFL team drafting a quarterback, you would love to have a guy come in and start for at least the next five seasons.
More important than just starting at quarterback is a guy that can help a team win games. How many of the 42 quarterbacks drafted in the first round between 2000 and 2015 actually had a winning record with the team that drafted them? Sixteen.
The really good quarterbacks will not only win regular season games; they will also take you through the playoffs. Eight of those 42 quarterbacks took their team to the Super Bowl. Guess how many actually won a Lombardi Trophy? Four.
That's right. Four. NFL teams gambled on a franchise quarterback in the first round 42 times in 16 years. Only four times did the gamble pay off and win the ultimate prize – a Super Bowl.
Think about this. The 1983 quarterback draft class is hailed by many as the greatest of all time. That was the year when six quarterbacks were taken in the first round. Remember the names: John Elway, Todd Blackledge, Jim Kelly, Tony Eason, Ken O'Brien, and Dan Marino. That's a pretty solid group with three Hall of Famers. How many won at least one Super Bowl? Just one. That was Elway.
2021 QB Draft Class
Trevor Lawrence was the first pick in this year's draft going to Jacksonville. Of the top five quarterbacks, Lawrence has the highest probability of success. He started 36 games at Clemson and won 34 of them. The two losses were in high-profile games, the 2020 National Championship and the 2021 Sugar Bowl.
Ohio State's Justin Fields (drafted #11 overall by Chicago) started 22 games at Ohio State. He is athletic and can make all the throws. Fields went 20-2 as the Buckeyes starter and knows how to win. There are some question marks, but Fields could potentially be a Pro Bowl caliber player or, as a top-5 pick, could be a bust.
The remaining three prospects – Zach Wilson, Mac Jones, and Trey Lance – all have higher bust potential than NFL starter written all over them. Wilson, the No. 2 pick (N.Y. Jets), had one good season at BYU. Now, it was a very good season in which Wilson completed over 73 percent of his passes, threw 33 touchdowns, and had just three interceptions. At this point, Wilson doesn't appear to be the QB bust of this draft.
Like Wilson, Jones had one good season at Alabama. He took over the Tide offense late in 2019 after Tua Tagovailoa was injured and then he had an outstanding 2020. He threw for 4,500 yards and 41 touchdowns, completed 77.4 percent of his passes and threw just four interceptions. Jones only started 17 games at Alabama. He was drafted #15 by New England.
Lance played just one game in 2020 due to the coronavirus. The North Dakota State star had an incredible 2019. He led the Bison to a 16-0 record and an FCS national championship. He threw for 2,786 yards and ran for 1,100 more. Lance totaled 42 touchdowns. He is big at 6-4 and 228 pounds and has an NFL-caliber arm, but like Wilson he started 17 college games and those games were at the FCS level. He was a bit of a surprise draft pick at #3 overall by the 49ers.
Is one or more of these prospects destined to be a draft bust? Ultimately, time will tell but history says that any one of the five could be remembered more for their failures than for their successes.
The Picks
If we had to pick one so-called bust we would guess it'd be Trey Lance. The guy has played at a small program and we are not as in-love with what we see from him as many scouts are. Also, he essentially did not play football in 2020. This factor cannot be overstated. A year away from football can be deadly for a career. And you may only get a year or two to really prove yourself in this league.
We do not love Justin Fields either. The guy is competitive and athletic but we have seen too many bonehead plays when it counted most. He is number two on our list of potential busts.
Check out how we graded the top ten picks here