Quantifying Home Field Advantage in Sports Betting
July 2, 2021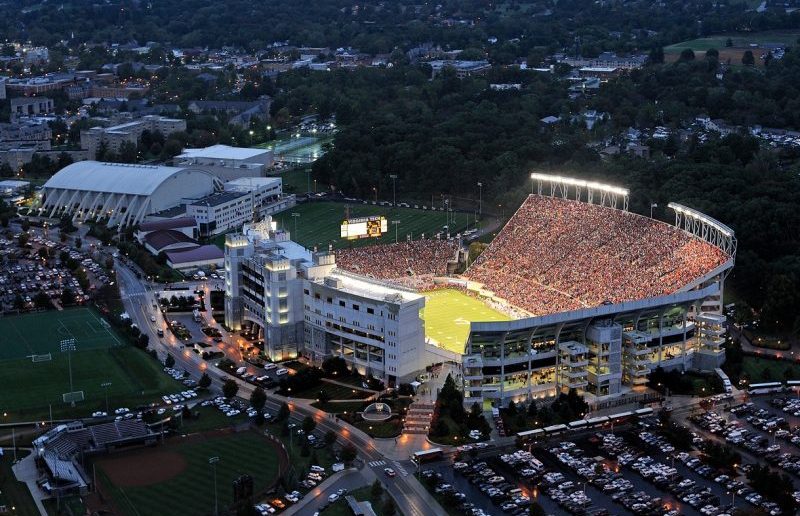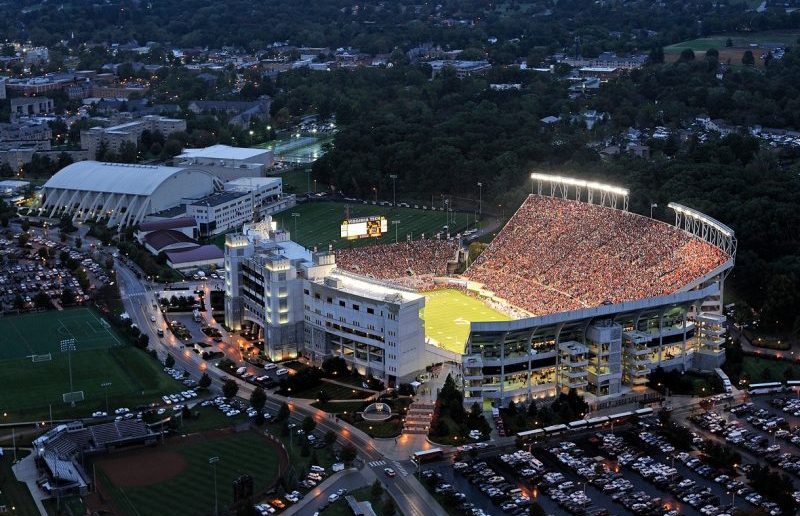 Heinz Field in December. Death Valley. Lumen Field (formerly CenturyLink Field) in Seattle. Cameron Indoor Stadium. These are some of the toughest venues for visiting teams to play. Arrowhead Stadium, the home of the Kansas City Chiefs, recorded noise levels of over 142 decibels. That's in the Guinness Book of World Records. It's also the same amount of noise a jet aircraft makes when on the tarmac.
So, does any of that matter? Does playing a game at home really make that much of a difference? For bettors, you might want to consider playing at home or on the road from the perspective of the player. Looking at it that way might make you understand if there really is an advantage to playing at home. 
Familiarity
As humans, we are creatures of habit. Whether you are an NFL player or you're 19 and playing at a FBS school, it's nice to be at home. Your routine stays the same. You get to sleep in your bed every night. Pros get to see their family as usual. The locker room is the same. You're familiar with the field. There is more, but the bottom line is that when you play at home your routine is not disrupted. Change is difficult and you don't have to change anything when you play at home.
Going on the road, on the other hand, is difficult because a player's routine has to change. There is travel involved. College athletes have to make sure their classes are taken care of. Pros have to leave their families and go sleep in hotel rooms. The food is different. The routine is different. No matter how much coaches try and keep things running smoothly, all that change affects the mind. Younger players have a more difficult time with change.
Crowds
If there is one thing a college football fan could do before he or she dies, it is head to Blacksburg, Virginia, on a football weekend at Virginia Tech. You will arrive at Lane Stadium a little early and you'll be there for one of football's greatest moments.
Tech players make the walk from their locker room to the entrance of Lane Stadium. A capacity crowd of over 65,000 begins to clap and then chants, "Let's Go! Hokies!" Then, the players reach the stadium entrance. At that point, one of the more familiar guitar riffs in recent history begins to play. The shredding guitars of Metallica's Kirk Hammett and James Hetfield begin their hit "Enter Sandman." Eventually, the Hokies will make their way onto the field for one of the greatest entrances in all of sports.
Those types of events only happen at home. Home crowds make a difference throughout the course of a game. They instill a level of confidence in their teams. Crowds are helpful in sudden changes in football games, for example. A long kick return or an interception is something that will bring a crowd to life and energize an entire team. Home crowds are also helpful when an opposing team has the ball and make it difficult for opponents to hear.
Points
For years, the general rule in the NFL was that home field advantage was worth roughly three points. If the Chiefs are playing the Texans on a neutral field, Kansas City might be a 6.5-point favorite. If they are playing at Arrowhead Stadium, that spread could jump to -9.5. 
Over this past season, the coronavirus affected the number of fans that were allowed to attend games. That had a slight impact on home-field advantage. Even before COVID though, experts believed that home field advantage is dwindling and may be worth closer to two points instead of three. 
In both NBA and college basketball, home court advantage is believed to be worth between two and seven points. You can see the impact home court advantage has in NBA spreads. In a game early in the 2019-20 season, the Lakers hosted the Thunder. L.A. was an 11-point favorite at the Staples Center. When the Lakers traveled to Oklahoma City to play the Thunder again just three days later, L.A. was just a 4.5-point favorite. 
So, is home field advantage a thing? For sports bettors, that's up to your research. Like any factor, home field or home court is one of many things that can have an impact on your betting decision. Do your homework, determine whether or not playing at home will have an impact, and make your betting decision accordingly.