Which States Bet Most on Sports?
July 9, 2021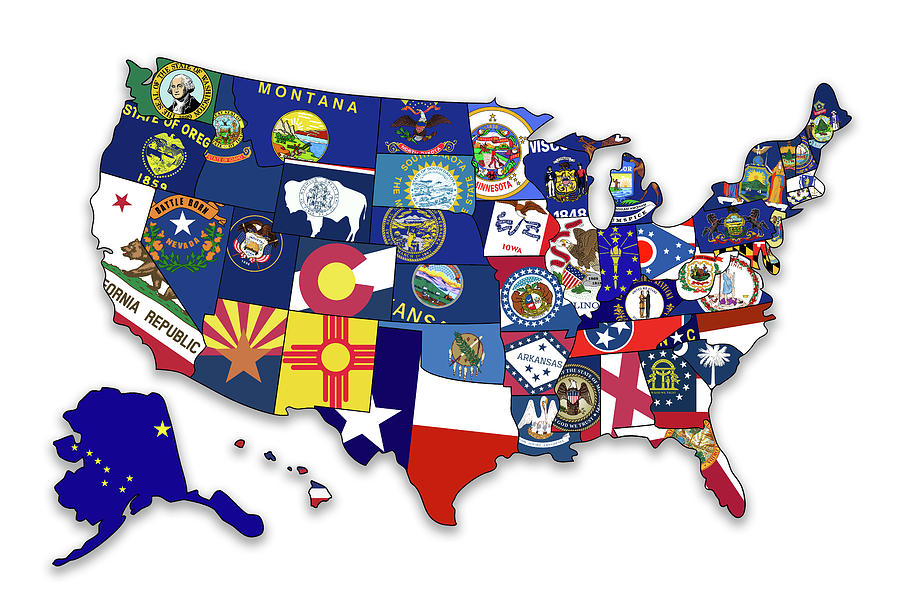 If you often wonder why you see so many commercials for sportsbooks while watching TV, it's because the U.S. is in the midst of a sports betting boom. With the Supreme Court's striking down of the PASPA (Professional and Amateur Sports Protection Act) in 2018, the path was paved for sports betting to become legal in all 50 states. 
Currently, there are 22 states which have passed legislation that allows for some form of sports gambling. Some states – like Arkansas – may only allow sports betting in physical sportsbooks. Others, like Colorado, allow full mobile betting with a number of options.
Another 10 states are likely to have legal sports betting in place in 2021. Five states have legislation being considered by their state governments and four more may propose legislation in 2022. With all of this sports betting action, it begs the question, "Which states bet the most on sports?"
The Leader
Prior to sports betting opening up around the U.S., Nevada was the king of the industry as it was the only state in which the practice was fully legal and not couched in a state-run lottery skin. The torch has been passed to New Jersey which now has the nation's highest handle and revenue of any state in the union. Since June of 2018, New Jersey's total handle was $15,970,720,260 with total revenue of $1,089,214,686. It is the only state to surpass $1 billion in sports gambling revenue. 
Nevada is a close second to New Jersey with a total handle of $15,454,418,013 and revenue of $964,200,000. Las Vegas took a big hit in 2020 due to the closures of casinos due to the coronavirus pandemic. 
New Jersey's proximity to the largest city in the nation as well as its huge selection of online sportsbooks is what makes the Garden State No. 1 in the country. Online sports betting accounts for more than 90 percent of all sports bets placed in New Jersey. The state took roughly $735 million in online wagers in May 2021.
IL, PA Round Out Top 4
Pennsylvania is actually the third-largest sports betting market behind New Jersey and Nevada. The Keystone State is second behind New Jersey in online betting. PA's total handle since June 2018 is $7,700,597,141 and its revenue is $581,109,932. Pennsylvania has one of the highest tax rates on mobile sports betting revenue at 36 percent. In the month of May this year alone, the state brought in $7.65 million in tax revenue.
The state of Illinois had a total handle of $4,651,764,937 with revenues of $332,988,476. The Land of Lincoln has seen a surge in mobile betting and is in the top five in online betting handle. That surge is likely to continue throughout the rest of 2021. 
New Players on the Block
Michigan, Indiana, Colorado, and Virginia are all relatively new to the industry. All four states are doing remarkably well. Each of the four states cleared $225 million in online handle just for the month of May, the latest month for which data is available.
Michigan started slow in 2020 likely due to COVID-19, but began to grow late in the year with the launch of online operations. Michigan's total handle since June 2018 is $1,522,834,988 and its revenue is $123,460,652. 
Colorado introduced sports betting in May 2020 and finished the year as the No. 6 betting market in the country. No other state relies on online betting like Colorado. Online sportsbooks represented 98.4 percent of the state's total handle in 2020. Colorado's total handle since June 2018 (even though the state didn't start until May 2020) is $2,573,613,082. 
List of States & Total Handle
Handle, of course, refers to the total amount wagered. In the list below, you can see how each state matches up to New Jersey, which since June 2018, is the state that has bet the most on sports.
Note: In New Mexico, sports betting is run by native tribes and numbers are not reported. In New York, the state had not yet launched online sports betting and the state's casinos were shut down for most of 2020 due to the coronavirus.
STATE TOTAL HANDLE
Arkansas $69,514,796
Colorado $2,573,613,082
Delaware $386,407,647
Illinois $4,651,764,937
Indiana $3,634,973,296
Iowa $1,475,447,018
Michigan $1,522,834,988
Mississippi $1,125,194,713
Montana $39,007,992
Nevada $15,454,418,013
New Hampshire $548,613,786
New Jersey $15,970,720,260
Oregon $405,212,745
Pennsylvania $7,700,597,141
Rhode Island $651,302,739
Tennessee $1,239,144,523
Virginia $1,092,137,211
Washington, D.C. $151,371,571
West Virginia $878,906,933
TOTAL $59,571,183,391