Favorites to Win 2022 NBA Rookie of the Year
August 10, 2021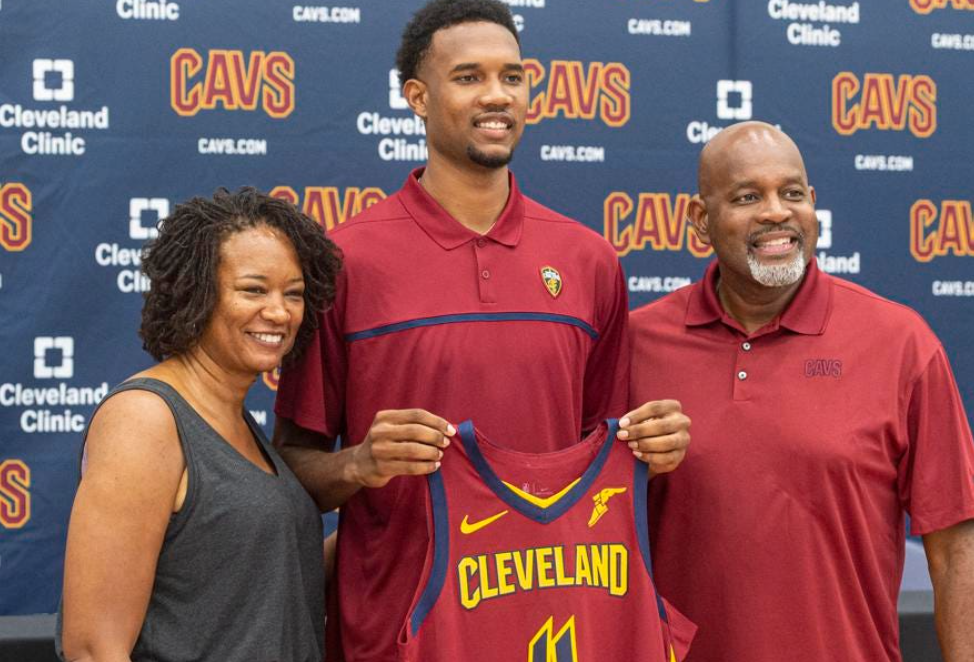 If you missed it, the 2022 NBA draft took place at the end of July and went on pretty much as expected. Oklahoma State freshman Cade Cunningham was expected to be the first player drafted. When the Detroit Pistons chose Cunningham with the opening pick, it was no surprise. In fact, the top three picks went as projected and there weren't many surprises until the second half of the first round. 
The big surprise actually took place before the draft even got underway. The Los Angeles Lakers negotiated a deal with the Washington Wizards to obtain former NBA MVP and triple-double king Russell Westbrook. 
The remainder of the draft did see several trades as picks moved around at a historic pace. Here's a look at a recap of the draft and the favorites to win the 2022 NBA Rookie of the Year.
Draft Recap
The top three picks – Cunningham, Jalen Green to Houston, and Evan Mobley to Cleveland – offered no shock value to fans. With the fourth pick though, Toronto opted for 6-foot-10-inch Scottie Barnes of Florida State. The Raptors were expected to take Gonzaga guard Jalen Suggs, but they went for Barnes, a big who can play as a point forward similar to Ben Simmons in Philadelphia. The prevailing thought was that Toronto would find a replacement for point guard Kyle Lowry who is now in Miami. 
Orlando wound up taking Suggs at No. 5 and the next surprise came via Oklahoma City at No. 6. The Thunder took Josh Giddey, a 6-8 Australian, who plays point guard. Giddey was thought to be a target of Memphis at No. 10.
The really big surprise came at No. 14 where San Antonio took a gamble on Alabama's Josh Primo. In one season with the Crimson Tide, Primo averaged 8.1 points and 3.4 rebounds a game. Primo's stock began to climb as he tore it up at the NBA Combine, but being selected in the first half of the first round of the draft was considered a stretch.
It was also somewhat surprising that Illinois guard Ayo Dosunmu and Baylor guard Jared Butler were left out of the first round. Neither was selected until Round 2. 
Rookie of the Year Race
In betting the next NBA Rookie of the Year, it's worth considering that the last three ROTYs were not the No. 1 pick in their respective draft class. Luka Doncic was the third pick in 2018 draft and Ja Morant went No. 2 in 2019. Last year's Rookie of the Year was LaMelo Ball who was the No. 3 overall pick of the Charlotte Hornets. 
Even though a No. 1 pick hasn't been named ROTY since Ben Simmons (2017), Cunningham remains the overall favorite at +275. At 6-8, Cunningham has an NBA-ready body and game. He will step right in and assume Detroit's point guard duties. He will have plenty of minutes – four of the Pistons top six leaders in minutes played are no longer with the team – and a usage rate that will allow him to obtain numbers like previous Rookies of the Year. 
Typically, the ROTY race is a numbers game. Take the player's points, rebounds, and assists per game and add them up. The player with the highest total is normally the winner. Ball averaged 15.7 points, 6.1 assists, and 5.9 rebounds a game last year. Morant (17.8ppg, 7.3 apg, 3.9 rpg) and Doncic (21.2 ppg, 6.0 apg, 7.8 rpg) both had the best numbers in their classes too.
Cunningham should score in the 16-17 points per game range and easily average five rebounds and five assists per game. Those numbers are right in line with the previous three winners, which is why Cunningham is such a big favorite.
Top Contenders
If Cunningham doesn't win ROTY this year, the only player with a real shot at beating him is No. 2 pick Green. He is listed at +500 and is easily the best scorer in this year's draft class. He can score against NBA talent, which he proved last season by averaging 18 points a game in the G-League. The only issue Green will have is usage rate.
Houston has John Wall and Christian Wood as well as three other first-round picks. With only one ball, Green might not be able to average near the 18 per game he scored a year ago. 
After Green, there really isn't a really strong ROTY candidate. Barnes (+800) is a maybe, but he will have to break into a pretty solid lineup that features Pascal Siakam, Fred VanVleet, and Goran Dragic. 
Mobley, the third pick, is listed at +550 but big men in the NBA usually take some time to develop. He's got a great game, can play with his back to the basket, and he can step out and shoot threes. It's possible Mobley has the numbers by the time we reach season's end next April. 
The Sleeper
If there is a sleeper to consider in this year's ROTY race, it could be Cam Thomas. The 6-4 guard from LSU went at No. 27 to Brooklyn. Thomas averaged 23 points per game, something that not many freshmen in the SEC have ever done.
Thomas at +5000 is a stretch, but he could be the beneficiary of playing with the Big Three – James Harden, Kevin Durant, and Kyrie Irving. Thomas may fall into the numbers as a direct result of the Big Three's load management. It's a stretch, but Thomas is a true scorer.