Sharp Action Report on Raiders vs Chiefs SNF Game
November 13, 2021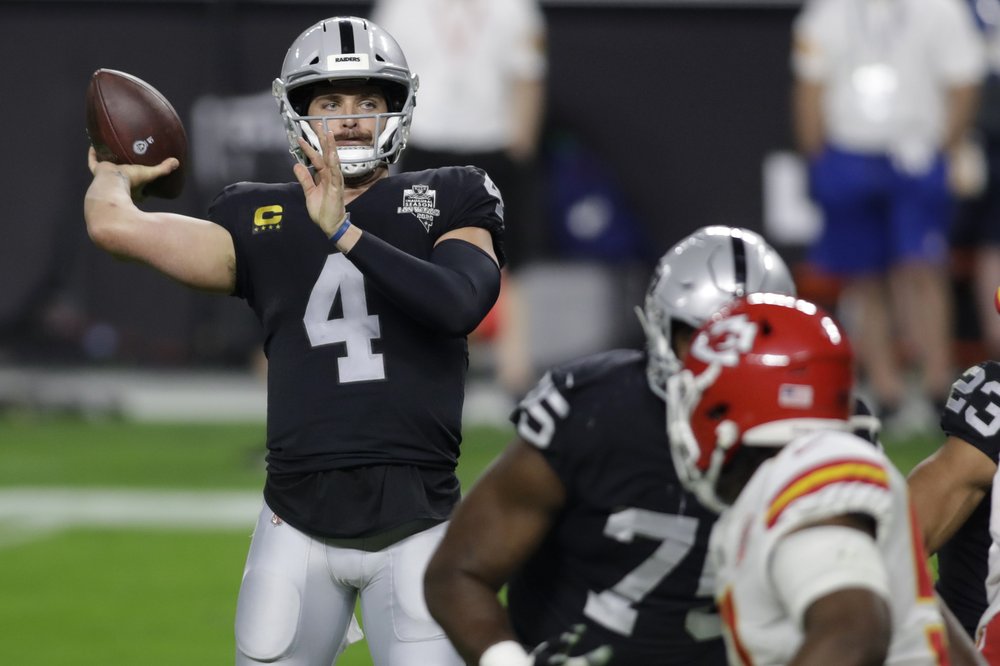 Sharp action is loosely defined as bets made by guys who are well-known for their ability to win at sports betting. The sportsbooks pay attention to these guys and how they bet to help craft the perfect line.
Sportsbooks originally published a line of Chiefs -3 at Raiders for this weekend's Sunday night matchup. Instantly there was sharp action on Raiders plus the points. The line was then moved to Chiefs -2.5
So what are sharps seeing here? They are definitely seeing a Chiefs team that is playing mediocre football. QB play for the Chiefs has been abysmal. In fact, former NFL MVP Patrick Mahomes has been near the very bottom in QBR since week 5. He ranks 29th overall with a 33.6 QBR since that time.
Public action has been fairly mixed with a slight imbalance on the Chiefs minus the points at offshore sportsbooks. In Las Vegas the action is more heavily lopsided to the tune of 2 out of 3 dollars being wagered on the Chiefs.
Red Rock Resort sportsbook director Chuck Esposito said "It's only the second time I can remember this year that the ticket count has been against the Raiders. The previous time was the week Jon Gruden resigned. But by kickoff, it swung back in favor of the Raiders. I do think it will change by kickoff, and we will be Chiefs fans. But it's hard to say with the Chiefs. Bettors still like them and back them on a weekly basis."
The Raiders are coming off an embarrassing loss to one of the worst teams in the league (L.V. lost the N.Y. Giants 23-16). They are back home where they are 2-2 against the spread. Overall the Raiders are 4-4 ATS and the Chiefs are just 2-7 this season. Kansas City is 12-6 ATS in its last 18 games when playing on the road against Las Vegas. For what its worth, almost every one of those games was before the Raiders moved from California to Las Vegas. Also, Kansas City is just 3-16-1 ATS in its last 20 games.