How Much Did Sportsbooks Win on Super Bowl 56?
February 14, 2022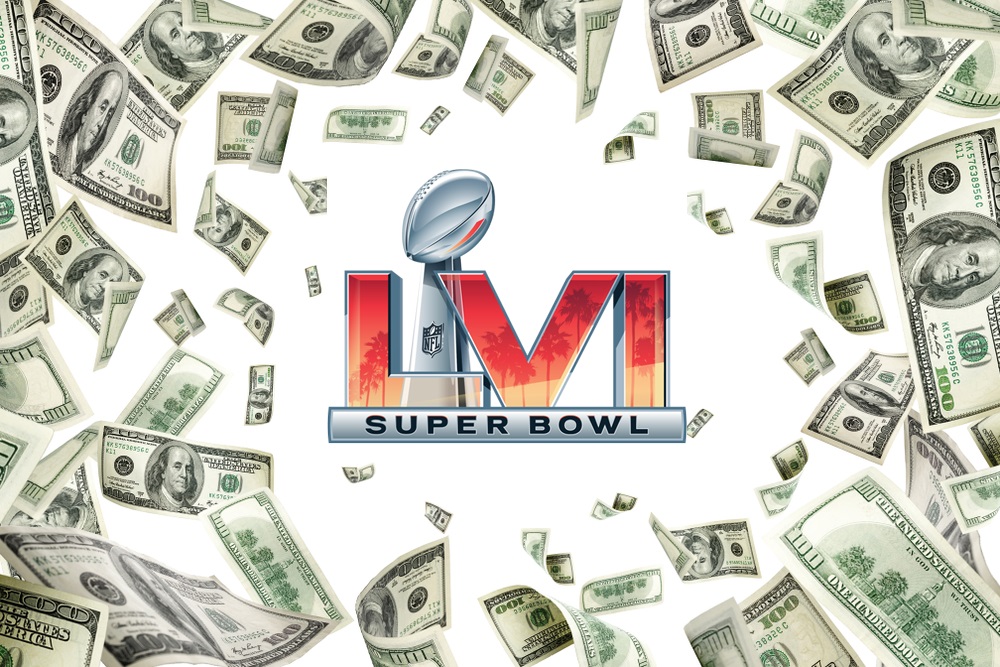 The bulk of the bets taken by a sportsbook are on the side (spread) and total (over-under). But a nice little chunk always comes in on props and live betting. Some years, like this year, the books are pretty well balanced and are set to make a nice tidy profit regardless of what happens.
In some years past, sportsbooks took major beatings. Case and point "Bloody Sunday" aka Super Bowl 39 where the 49ers obliterated the Chargers and the giant point spread along with it. 3/4 of action was on the heavily favored Niners.
Super Bowl 56 Final Action Report
Analyzing the published action of the largest online sportsbook by volume (BetOnline.ag) we see that they had some slight imbalances of action and "record setting action" referring to the amount of dollars wagered.
51% Bengals +4.5
52% Rams -210
57% Over 49
They lost the Bengals side and the Rams moneyline both for a total of 4% of the handle. They made up for it on the total (over-under) by winning 57% of that action (plus the vig). Considering that there was likely more action on the sides than the total I would say this was pretty break-even for BetOnline.
Their second half liability told much of the same story.
53% Bengals +.5 (-122)
65% Rams -128
83% Over 24
They lost the Bengals and the Rams but cashed in on the total.
Other Bets
Every sportsbook cashes in on props because prop bets are really not logical in nature and thinking you can predict a coin toss accurately is insanity. Even if you have done it 5 years in a row, that would be considered dumb luck. The belief you can predict something as evenly balanced and data-lacking as a coin toss is called gambler's fallacy. Check out that link, its an interesting read.
Conclusion
Overall, sportsbooks made money on Super Bowl 56. The majority of money they made was from prop bets and parlays. The straight bets were mostly a wash. In terms of actual figures, they don't release that information. But hypothetically speaking, referring to the sportsbook mentioned earlier, let's say on a great Super Bowl they make $10M+. On a good Super Bowl they make 5-10 million. And on a decent SB they make 1-5M. I would bet that this one falls into the "decent" category.