Belmont Odds Update and Picks from Two Sources
June 9, 2022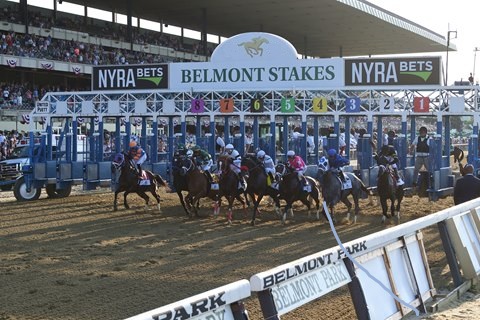 The third and final horse race in The Triple Crown is this Saturday. Post time for the Belmont Stakes is 6:49 p.m. ET and can be seen on NBC Sports. And though there is no shot at an actual Triple Crown three race winner, we do see the return of Rich Strike, the longshot last minute addition to the Kentucky Derby that won it all (80-1 odds).
The horse that won the Preakness, Early Voting, is being held out of this race. But, there is still a very rich field on which to wager. The field of horses has been trimmed from 11 to just 8 so it should be easier pickins' technically.
In this article we want to include some facts about which post positions are best for this race as well as the current betting odds. We also have picks for you to bet from two separate sources.
Which Post Positions Are Best at Belmont?
Simply put, the closer you start to the rail, the better your chances of winning. The #1 post spot has earned victory 24 times. Next in line are the #3 and #5 post positions each having had 15 winners. These spots are followed by #2, #4, and #6 respectively.
2022 Belmont Picks
The folks at BetOnline.ag have published their picks and they are as follows:
$20 Trifecta with #1 We the People, #4 Rich Strike and #6 Mo Donegal
Our Picks
Our very own team published picks last week and are as follows:
#1 We the People/ #6 Mo Donegal / #4 Rich Strike
Essentially the same three horses but in different order. You can place the bet as an Exacta, ie., to finish in that exact order or the best loses, or you can bet them to finish in any order and the bet pays out less.
2022 Belmont Stakes Odds
Odds provided by BetOnline.ag (sign up now and get a 50% deposit bonus using this link)
| Horse | Odds |
| --- | --- |
| We the People | +250 |
| Mo Donegal | +265 |
| Rich Strike | +550 |
| Creative Minister | +650 |
| Nest | +750 |
| Barber Road | +1200 |
| Skippylongstocking | +2200 |
| Golden Glider | +2500 |
If you would like to try an alternative racebook then check out BetAnySports.eu – They are offering a 55% bonus when you sign up using that link.