Week One College Football 2022 – Lines and Key Points
June 30, 2022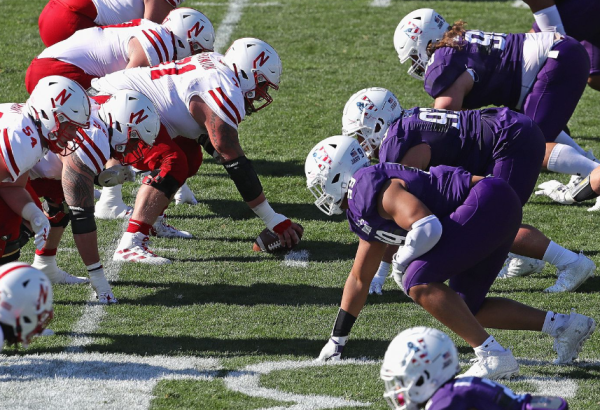 Although only officially the beginning of Summer, the long hot days, the smell of BBQ, and the sweet crisp taste of pilsner remind us that even better days are ahead. You know, those 12-hour autumn Saturdays where from sunup to sundown, we're soaking up every possible minute of college football goodness and betting action we can whether from the tailgate, at the sports bar, or at home in the recliner with a cold one firmly in hand. It doesn't get much better than that, and as the season approaches, we can't help but to look ahead as we anxiously await the ride.
Week one this year offers some rare early-season gifts, but we can't neglect "week zero" – our August 27th appetizer and official kickoff to the 2022 season. See what's in store as we highlight some of the biggest and best matchups in late August and early September and help prepare the educated bettor with some key points and early betting lines. Start your handicapping now so you can build your bankroll instead of going bankrupt.
Week Zero
We aren't drooling over week zero, but it does offer a larger slate of games and bigger variety than we've seen in previous years. Here are just a couple.
Northwestern vs. Nebraska: The Wildcats take on the Cornhuskers across the pond in Dublin, Ireland to kick off the season on August 27th at 1230PM ET. In a season full of close losses last year, Nebraska took advantage of a down Northwestern for their biggest win – beating them 56-7 at home: a very rare occurrence in their most recent series of games, with most of their head-to-head matchups being decided by less than a touchdown. We expect this one to be much closer and apparently Vegas does as well.
Line: Nebraska is currently favored by 12.5 points with the total listed at 51
Wyoming at Illinois: The Cowboys travel to Champaign to take on the Fighting Illini August 27th at 4pm ET. Ten-point underdogs, Wyoming, will hope to build off their 7-win 2021 season which included a Bowl game victory over Kent State with a win that would be considered solid if they can pull it off. Illinois' highlight of their 5-win season was an unexpected upset over then #7 Penn State. Bret Bielema's second season with Illinois brings higher expectations and optimism for many.
Line: Illinois is currently favored by 10 with the total listed at 46.5
Week One
Saturday September 3rd brings the first full slate of games, although Thursday and Friday leading up to the weekend also bring some decent evening time content to further whet the whistle, including West Virginia at Pittsburgh (PITT -7) and Penn State at Purdue (Penn State -3) on Thursday and Illinois at Indiana (Indiana -5.5) and TCU at Colorado (TCU -7.5) on Friday.
No warmups for the teams below, as these monster matchups may have playoff implications for all parties involved.
Oregon vs. Georgia: The Ducks and National Title-defending Bulldogs are set to clash on September 3rd at 330PM ET in one of the highest anticipated non-conference games week 1. The Ducks – who had a relatively successful 2021 campaign overall – closed out their 9 win season with a loss in their 3rd straight PAC 12 Championship Game appearance and to 16th ranked Oklahoma in the Alamo Bowl.
They now have a fresh start with first-year Head Coach Dan Lanning, but they also have some key pieces on offense and defense that need to be replaced. They include secondary stars MyKael Wright and Verone McKinley as well as defensive end and 5th overall draft pick Kayvon Thibodeaux. Georgia will be in a similar position of needing to reload, though, with 15 players selected for the NFL draft.
Line: Georgia is currently favored by 17 points at trusted sportsbooks with the total listed at 50.5
Utah at Florida: If Middle Tennessee at James Madison doesn't interest you at 6pm, wait an hour and you'll be in for a treat with Utah playing the Gators in the Swamp. This will be Utah's first time playing an SEC opponent since they beat Alabama in the Sugar Bowl in 2009.
After 3 losses in their first 7 games, Utah finished strong – winning out the rest of their regular season and winning the PAC 12 Championship before losing a close one against Ohio State in the Rose Bowl. They'll likely be ranked in the top 10 to start the season.
Florida finished the regular season in 2021 with a .500 record and closed out their season with a loss against UCF. Head Coach Dan Mullen was fired before the postseason and will be replaced by Bill Napier who had a 39-12 record in 4 years at Louisiana-Lafayette which included 3 consecutive 10-win seasons. Will his success translate well to the SEC? I guess we'll see.
Line: Utah is currently only favored by 2 in this game with the total listed at 52.5
Notre Dame at Ohio State: As If week one didn't already have enough action, you might find yourself switching back and forth between Utah/Florida and this one that kicks off just 30 minutes later at 730PM EST.
Favored by almost two touchdowns currently, this might arguably be one of Ohio State's biggest games of the season. A win here could pave the way to another strong season and an opportunity to make right some missed opportunities last year. Their hopes of a Big Ten Championship and playoffs hopes were dashed after their crushing loss to Michigan to close out the regular season.
Notre Dame finished last year 11-2 which included a 37-35 loss to Oklahoma State in the Fiesta Bowl right after Head Coach Brian Kelly's surprising departure to LSU while they were still in contention for the playoffs. Coach Marcus Freeman (previously the defensive coordinator) takes over this year – a decision widely supported and one that should keep the culture intact and the Fighting Irish in a good position to stay highly competitive.
Line: Ohio State is currently favored by 13.5 points at top rated online sportsbooks with the total listed at 58