2022 Illinois Football Preview
August 1, 2022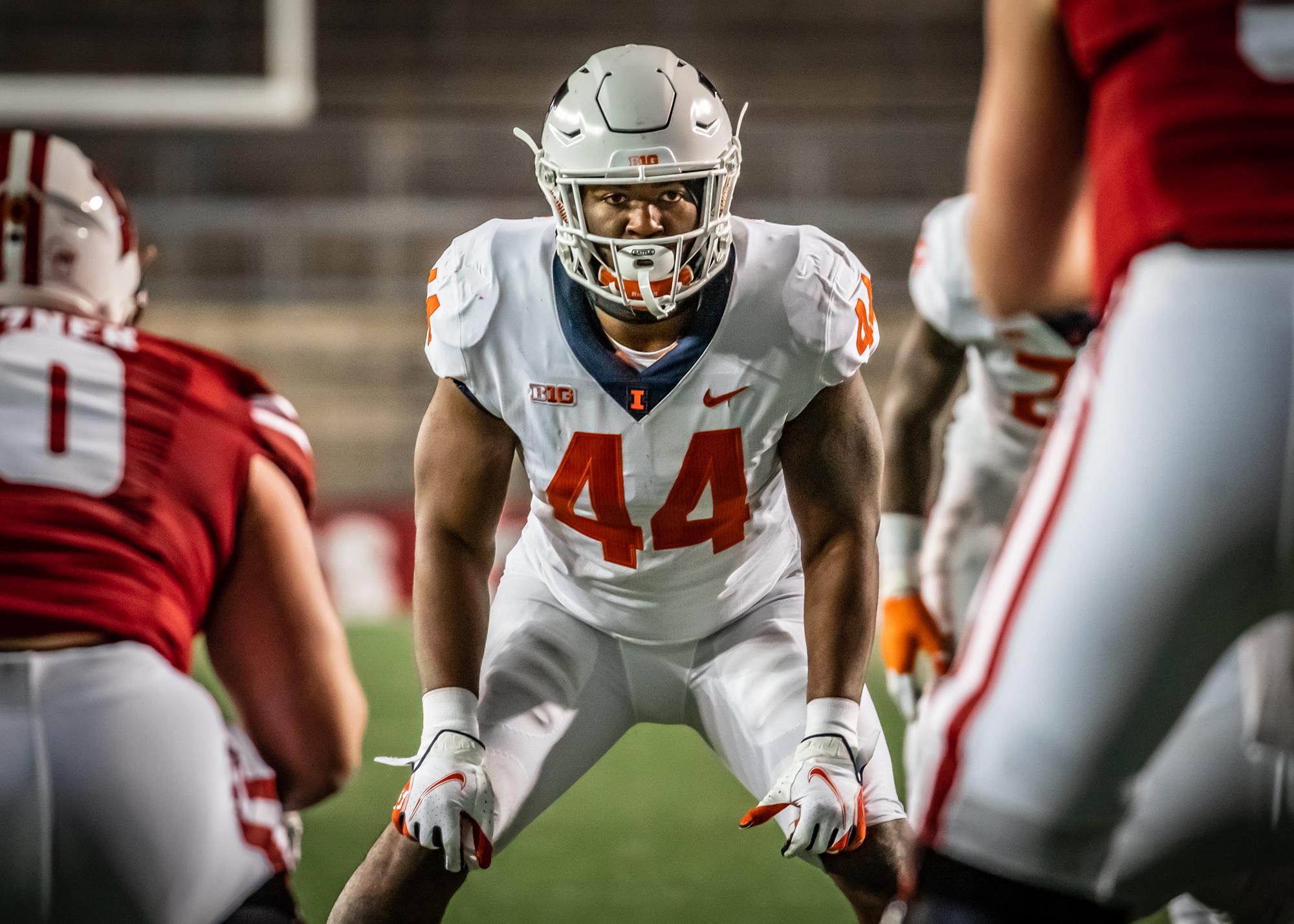 Head Coach Bret Bielema is in his second season coaching the Illini. He was 5-7 last year and 4-5 in the Big Ten. His team had some really bright spots last year. But, the offense and defense both were inconsistent. Wins against Penn State and Minnesota were huge for the program. The question is, can Bielema and team build on last season and have a winning record in 2022?
Players
RB Chase Brown is the returning star and the player that the offense will be predicated on. Brown rushed for 1,005 yards last year. The idea from new offensive coordinator Barry Lunney Jr is to run the ball and that will open up the big passing play.  "You earn the right to get the ball. I know we've got some talent there. We've got to run the football. That's going to be the starting point of who we are offensively," Lunney said.
At QB is Syracuse transfer Tommy Devito. He had a huge year in 2019 throwing for 19 TD's and only 5 picks. But in the two seasons since then has only managed to throw 5 TD's.
Defense
The team was ranked 29th in total scoring allowed. This is quite the accomplishment. According to Ourlads Illinois has a returning mix of juniors, sophomores and seniors to power the defensive game. The two leading tacklers are back on the field for Illinois.
2022 Illinois Football Schedule
Aug 27 vs Wyoming – Wyoming had some great flashes in 2021 beating the likes of Utah St. and Col St. They are building a program, that is for sure. College football odds have Illinois favored by 10 in this game. I could actually see it landing exactly on this number. No pick.
Sep 2 at Indiana – Indiana is back where they were before the surge a few years ago, which is the basement. Illinois will be favored by a TD or more.
Sep 10 vs Virginia – Bronco Mendenhall is no longer with UVA. The program is in a bit of a free fall at the moment. I can see this game being a pick em' and actually see Illinois with a good chance of winning this game.
Sep 22 vs Chattanooga – Lower echelon team that should be no real challenge for Illinois.
Oct 1 at Wisconsin – Unfortunately for the Illini, Wisconsin is bigger, faster and deeper. Wisconsin by 17.
Oct 8 vs Iowa – Iowa is tied for the most returning starters in the Big Ten. Iowa should get the win here but if Illinois pulls it off I wouldn't be overly surprised.
Oct 15 vs Minnesota – The Gophers return some of their heaviest hitters and should be able to take this one from Illinois in Champagne.
Oct 29 at Nebraska – Illinois won this game last year vs Nebraska but we look for the Huskers to return the favor in 2022.
Nov 5 vs Michigan State – MSU had a great 2021 campaign and look to recreate that magic in 2022. MSU should get the win at Illinois but if an upset happened it wouldn't be shocking.
Nov 12 vs Purdue – Ranked #31 in the country, Purdue should get this win. It will be hard fought but Purdue will prevail.
Nov 19 at Michigan – The young guys at Illinois will fight their hearts out but Michigan will simply be too much.
Nov 26 at Northwestern – We can see Illinois getting this win on the road. Northwestern isn't that good and lost a lot of players.
Conclusion and Betting
The Big Ten is very competitive and Illinois will have its hands full. The betting odds have Illinois over under at just 4.5 games. We think there is enough talent on this team to win about 6 games. So the over is the bet here.
As far as the national championship odds are concerned, Illinois is an extreme longshot and is currently paying at +50,000 odds at BetUS. If you are a die hard Illinois fan and want to roll the dice on a longshot, go for it! $100 pays $50,000