2022 Baylor Bears Preview
July 27, 2022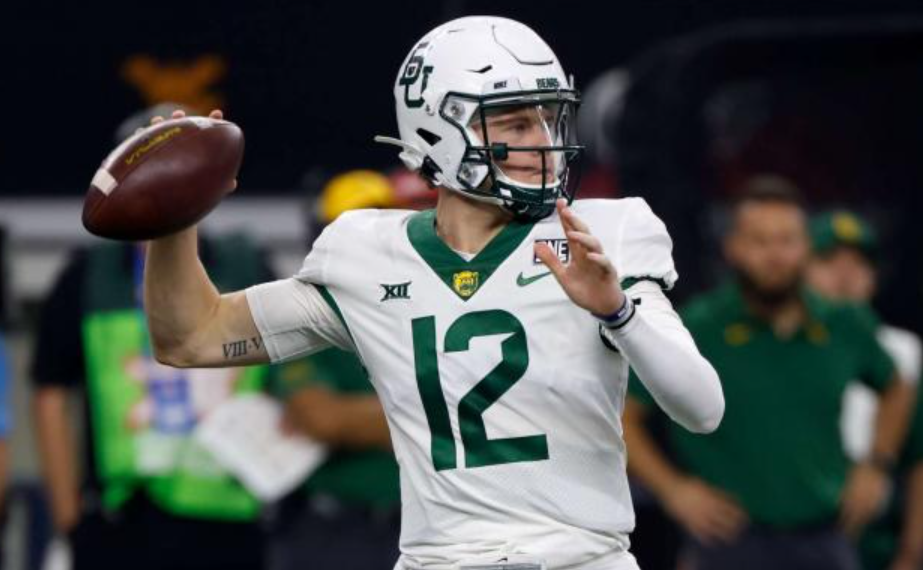 We hope you are enjoying our NCAA football preview series. We plan to take a look at least a couple dozen teams or so before the season starts, in depth, and provide a break down of their schedule and roster. In this article we feature Big 12 power Baylor Bears.
Coaching
Third year coach Dave Arando is back to lead the Bears. The Bears were 12-2 overall last season and 7-2 in conference. Last season was supposed to be a rebuild and all the Bears did was come out and ball themselves to 12 total wins. Baylor fans are excited for what the future holds.
Players
Sophomore QB Blake Shapen (would you refer to his sister as Miss Shapen?) will take over the offense for good. He was in a largely back-up role last season but came on late to ball hard in the last several games and went 3-0 as starter, including a 21-16 win against Oklahoma State in the Big 12 championship game. He threw for 596 yards, 5 TD's and 0 INT's and won the starting role for good this offseason over Gerry Bohanon.
WR looks a little bleak too as two of the three starters only had one catch last year. Gavin Holmes leads this group as far as experience is concerned but missed last season because of injury.
The Bears return 7 starters on offense and 7 starters on defense, the most of any Big 12 school. Though they are a bit depleted at skill positions, their line is seasoned and strong and that is bedrock of any good team.
On defense Pitre and Bernard were first-team All-Big 12 selections last year and they are gone this year. Defense should be solid but there are a couple holes.
2022 Baylor Bears Football Schedule
Sep. 3 – vs. Albany  – This One should be a beat down for the Bears.
Sep. 10  – at BYU – BYU is expecting great things this season. Baylor can win this game however. Take the underdog + the points in this matchup.
Sep. 17 – vs Texas State – Texas State is another JV team the Bears will beat up on.
Sep. 24 – at Iowa State – Iowa State will be a formidable matchup but the Bears should outlast them and win by ten.
Oct. 1 – vs Oklahoma State – OK State may represent the first loss of the season for the Bears.
Oct. 13 – at West Virginia – WVU is tough in Morgantown and will give the Bears everything they have. There could be an upset here.
Oct. 22 – vs Kansas – Kansas is bad. Baylor should smash.
Oct. 29 – at Texas Tech – Texas Tech plays surprisingly well at times but Baylor should win this one.
Nov. 5 – at Oklahoma – OK will be favored but we think the Bears can steal a win here.
Nov. 12 – vs Kansas State – K State shouldn't be a problem but if Baylor beats OK the week before look for a let down game. Bet against inflated spread.
Nov. 19 – vs TCU – TCU was just 5-7 last year. Baylor should win this one solidly.
Nov. 25 – at Texas – We think Baylor gets the win here against a possibly worn down Texas team.
Conclusion and Bets
The Bears should have a good season. The season over under for them is currently sitting at 7.5 wins. We think this may very well be another over-achieving season for the Bears and winning over 7.5 games should be achievable. Bet the over.
National championship odds are +12,500 at BetUS.com. You can lock in Baylor right now at these odds if you think Baylor has what it takes to run the gamut.