2022 Oklahoma Sooners Football Preview
July 26, 2022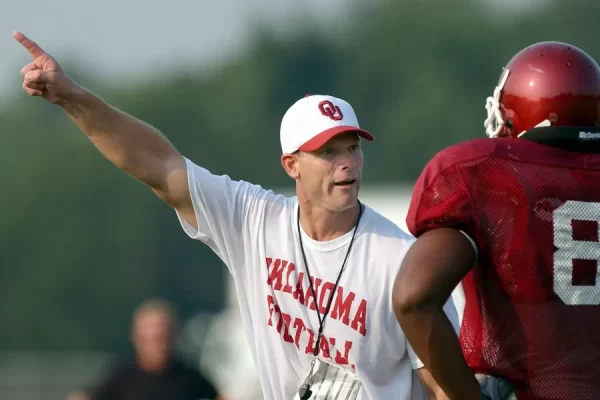 Head coach Lincoln Riley and his young QB rolled out of town at the end of the 2021 season. They took their talents to Los Angeles and left the good fans of Norman Oklahoma dangling in the wind. So, what's left on this team that has been so dominant?
The Sooners were 7-2 in the Big 12 and 11-22 overall in 2021. New head coach Brent Venables is blowing into town from Clemson University where is helped coach the Tigers to two national titles. Enough players remain at Oklahoma to where the Sooners are ranked #8 in the pre-season top 25.
Players
The offense and defense are both loaded with upperclassmen. Most importantly, the vacant QB position was quickly filled by a seasoned college vet. UCF QB Dillon Gabriel transferred to Norman and brings with him 70 passing TD's and only 14 INT's.
Veteran WR's and running backs are back and really, things look positive for the Sooners.
2022 Oklahoma Sooners Football Schedule
Week 1, Sept. 3 vs. UTEP – Oklahoma is favored by 32 points at SBA Odds
Week 2, Sept. 10 vs. Kent State – OK will be favored by several TD's here. Easy win.
Week 3, Sept. 17 at Nebraska – Oklahoma will be double-digit favorites and should be able to secure the win.
Week 4, Sept. 24 vs. Kansas State – Kansas State should not be able to put up too much of a fight.
Week 5, Oct. 1 at TCU – OK has won 8 straight over TCU. The Horned Frogs may put up a good fight but should fall short.
Week 6, Oct. 8 vs. Texas – Again, double digit favorites over Texas will be expected. The Longhorns will put up a good fight but Oklahoma will simply outlast them.
Week 7, Oct. 15 vs. Kansas – Two words: Steam Roll
Week 8, Oct. 22 Idle
Week 9, Oct. 27 at Iowa State – Oklahoma should be favored by double digits.
Week 10, Nov. 5 vs. Baylor – This game may be a real fight and may provide Oklahoma's first loss of the season, even though they will be solidly favored.
Week 11, Nov. 12 at West Virginia – The Sooners should win this one by a couple of TD's.
Week 12, Nov. 19 vs. Oklahoma State – OSU always gives the Sooners trouble. OK may only be a TD (or less) favorite here. Could end up being a loss. Take the Cowboys.
Week 13, Nov. 26 at Texas Tech – Beating Texas Tech should be automatic here. But things don't always go according to plan. This could be a trap game but Oklahoma should win.
Dec. 3 Big 12 Championship Game – We can see the Sooners playing in this game.
Betting the Over Under Season Wins
The total wins for Oklahoma is 9.5 games. We can see Oklahoma winning 10 games in the regular season so go ahead and take the Over. Lock it in now at top sportsbooks.
Odds to win the championship at SportsBetting.ag are Oklahoma +5000. This means if you throw down a hundo on them and they win, you clear five thousand bucks. Not too shabby.