2022 NCAAF Team Wins Over Under
July 15, 2022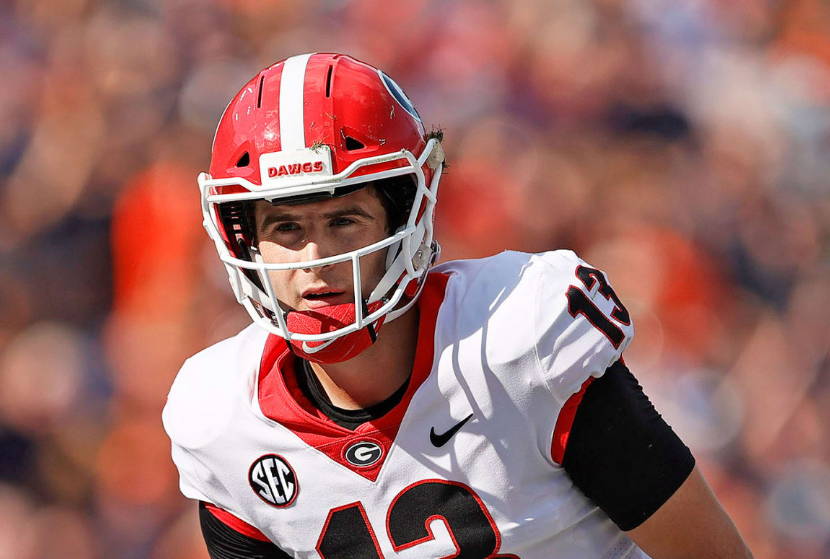 The NCAA football season is quickly approaching. There are a myriad of ways to bet the football season. The best way to bet the games are individually and against the spread. But some people like to wager long props, such as total wins for the season. This can be a way to make some extra cash if you really have a good feel for a team.
Most teams will be playing 12 regular season games this year. These numbers below are for regular season only. Alabama, for example, has their number set at 11.5 games. So, if they lose a single game, the total goes UNDER.
Speaking of Alabama, they are the only team with a total that high. Returning champions Georgia Bulldogs are widely considered the best team in the county yet they are sitting at 10.5 games. Ohio State is also at 10.5 games.
Vanderbilt, UMASS, UCONN, Temple, Kansas and New Mexico are all sitting on the lowest end with 2.5 games. And I guarantee at least two of those team will go under. I'm looking at you Kansas.
The totals below can be found at SportsBetting.ag – an online sportsbook with a stellar reputation. You can get a 50% signup bonus right now and 100% if you use cryptocurrency. Payouts literally take minutes to hit your account. If you have not used crypto online yet you have no idea what you are missing.
2022 College Football Total Win Over Unders
Air Force 8.5
Akron 2.5
Alabama 11.5
Appalachian State 8.5
Arizona 2.5
Arizona State 5.5
Arkansas 6.5
Army 8
Auburn 5.5
Ball State 5.5
Baylor 7.5
Boise State 9
Boston College 6.5
Bowling Green 3.5
Buffalo 5.5
BYU 8.5
California 5.5
Central Michigan 7.5
Charlotte 4.5
Cincinnati 9
Clemson 10.5
Coastal Carolina 8
Colorado 3.5
Colorado State 5.5
Duke 3.5
Eastern Michigan 6.5
ECU 6.5
FAU 5.5
FIU 3
Florida 7.5
Fresno State 8.5
FSU 7.5
Georgia 10.5
Georgia Southern 4.5
Georgia State 7.5
Georgia Tech 3.5
Hawaii 4.5
Houston 9
Illinois 4.5
Indiana 4.5
Iowa 7.5
Iowa State 6.5
James Madison 6.5 (11 Games)
Kansas 2.5
Kansas State 6.5
Kent State 5
Kentucky 8.5
Liberty 6.5
Louisiana 8.5
Louisiana Tech 4.5
Louisville 6.5
LSU 7.5
Marshall 6.5
Maryland 5.5
Memphis 7.5
Miami-Florida 8.5
Miami-Ohio 6.5
Michigan 9.5
Michigan State 7.5
Middle Tennessee 5.5
Minnesota 7.5
Mississippi State 6.5
Missouri 5.5
Navy 4.5
NC State 8.5
Nebraska 7.5
New Mexico 2.5
New Mexico State 3
Nevada 5
North Carolina 7.5
Northern Illinois 6.5
North Texas 6.5
Northwestern 4.5
Notre Dame 9.5
Ohio 5.5
Ohio State 10.5
Oklahoma 9.5
Oklahoma State 8.5
Old Dominion 4.5
Ole Miss 7.5
Oregon 8.5
Oregon State 5.5
Penn State 8.5
Pittsburgh 8.5
Purdue 7.5
Rice 3.5
Rutgers 4.5
San Diego State 7.5
San Jose State 6.5
SMU 7
South Alabama 5.5
South Carolina 5.5
Southern Miss 4.5
Stanford 4.5
Syracuse 4.5
TCU 6.5
Temple 2.5
Tennessee 7.5
Texas 8.5
Texas A&M 8.5
Texas Tech 5.5
Texas State 5
Toledo 7.5
Troy 6.5
Tulane 6
Tulsa 6
UAB 8.5
UCF 8.5
UCLA 8
UConn 2.5
UL-Monroe 2.5
UMass 2.5
UNLV 4.5
USC 9.5
USF 4.5
Utah 8.5
Utah State 7
UTEP 5.5
UTSA 8.5
Vanderbilt 2.5
Virginia 7.5
Virginia Tech 5.5
Wake Forest 8.5
Washington 7.5
Washington State 5.5
Western Kentucky 8.5
Western Michigan 6.5
West Virginia 5.5
Wisconsin 8.5
Wyoming 5