Which State Bets the Most on Sports + Other Betting Demographics
September 17, 2022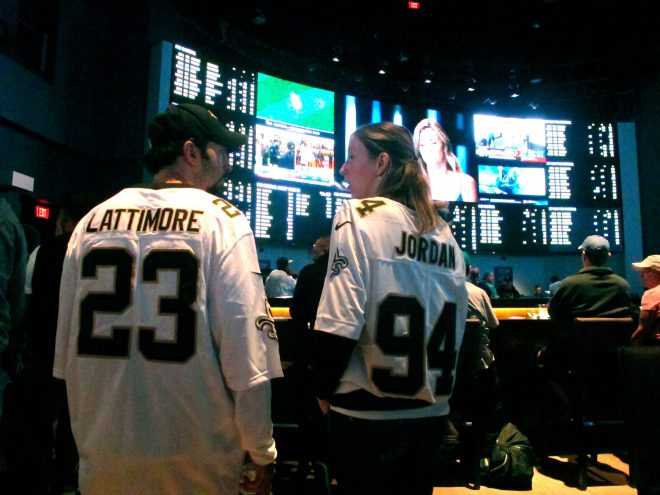 There are now 33 states that have some form of state-sanctioned sports betting and more states have legislation in process to do the same. And with online sportsbooks you can bet from all 50 states. However, for the sake of this article we will be studying state-sanctioned sportsbooks because they report exact handle and take figures publicly. 
With the rise in sports betting in the U.S., where are the most active areas of the country? Where are all the sports bettors in the USA? Here's a look at the most active states and regions of the nation.
We're No. 1
As far as betting handle beginning in June 2018, one state stands alone at the top – New Jersey. With over $29 billion in handle, New Jersey leads the country in the amount wagered over this time period. New Jersey has a strong online presence, which is evident. Roughly 80 percent of the state's handle is generated via sportsbook apps and websites. New Jersey sports betting is the largest outside of…
Nevada
This should come as no surprise. Nevada has long been the de facto king of U.S. sports betting. The state has been surpassed by New Jersey, but Nevada still produces the second-highest betting handle of all states – $25.6 billion since June 2018. The state has one of the lowest tax rates in the country (6.75 percent) which is another plus and another reason why sportsbooks do lots of business there.
Mid-Atlantic States
If you take New Jersey, Delaware, and Pennsylvania together, you've got $45 billion in betting handle. Pennsylvania is becoming one of the bigger markets in the U.S. with $15.5 billion in handle alone. Sportsbook apps have only been live since May 2019 in the Keystone State. The increase of online gaming will continue to increase both handle and revenue. The biggest problem with Pennsylvania is taxes. The state has an effective tax rate of 36 percent and there is a $10 million licensing fee to take into account.
Adding New York to the mix adds another $10 billion-plus in betting handle. The state only allowed sports betting at upstate casinos beginning in July 2019. Mobile sports betting has only been available in New York since January of this year. It will be interesting to see how that impacts betting handle and revenue in the state.
The Midwest
Remember when the Midwest was ultra-conservative? A few Midwest states have legalized sports gambling and are reaping the benefits. Illinois leads the pack with $13.6 billion in betting handle. Indiana adds another $8.8 billion and Michigan checks in at $6.8. That's over $29 billion in handle among the three states. 
Michigan began retail betting in March 2020, but the coronavirus essentially shut that down. Casinos were closed most of the year. The state began online sports betting in January of this year. The results have been tremendous. Watch as Michigan's handle and revenue begin to increase to come in line with Illinois.
Worth Noting
Two other areas of the country worth noting are the southern states of Tennessee and Virginia. They account for a total of $10.9 billion in betting handle. Out west, Colorado and Arizona account for $13 billion.
Age & Other Demographics
According to the folks at thefsga.org, the most recent data reported on the sports betting demographics is as follows:
80% male, 20% female
50% are between the ages of 18-34 (average age is 38.1)
67% are employed full-time
45% make more than $75,000 (national average is 34%)
Currently, 19% of Americans aged 18+ participate in sports betting.
Breakdown by sport in the United States
62% of sports bettors places a wager on an NFL game in 2018
36% bet on baseball
36% bet on the NBA
27% bet on NCAA football
26% bet on NCAA basketball
21% bet on the NHL
17% bet on UFC
15% bet on esports
Also see Modern Sports Bettor Demographic – published January 26, 2018