A Quick Guide To Attending The Races
September 20, 2022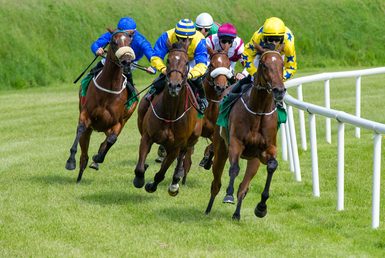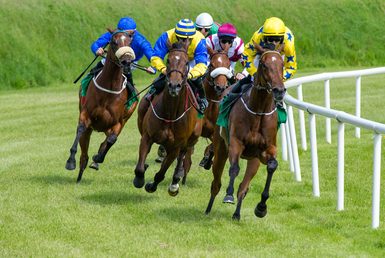 Attending live horse racing as a spectator may be a regular hobby for many people but could also be a brand-new experience for others.
Unlike other sports where you simply buy a ticket and then find your seat, being a horse racing spectator is a little different. There are plenty of little things you need to know about and understand before you venture to the races. 
If you want to learn more about the Best bets on the Breeders Cup Turf or simply want to better understand how a day at the races works, this guide will cover all of the basics.
Ticket Types
To get inside any racecourse, you will need to buy and present your ticket at the gate. You don't have to purchase your ticket before the day as tickets are available at the gate.
However, these events are in high demand and will sell out pretty quickly — especially prestigious races or those featuring more popular meetings – so we'd recommend buying a ticket in advance to prevent disappointment!
The main benefit of booking a ticket online is that you are likely going to get the lowest possible price, especially if you take initiative to book early. You also don't need to print your tickets which is pretty convenient.
It's standard policy for racecourses to grant younger racegoers free entry (along with a paying adult) for many of the meetings. Make sure to keep in mind that you may be required to book a separate ticket for them when you are purchasing your admission.
Racecards
Either inside or outside the racecourse you will find vendors selling race cards. This is equivalent to a theater program and is essentially a guide to help you enjoy your day, while also providing you with all of the information you need about the racecourse and any races that will be running during the day. 
There will usually be two available types of racecards, both of which will generally cost you little to nothing to buy. 
The more 'official' racecard is the beginner-friendly option of the two. It will provide you with an easy-to-understand overview of each horse competing. accompanied by some key race tips, stats, and even a star rating. The other racecard option is a Timeform racecard which features more complex content, making it a not-so-great option for a racing amateur.
How To Bet
Another thing you must understand is how to make a bet. Let's say you've taken advice on board from your race card and have officially selected your horses. Your next step is to then place money on them.
You can use an on-course bookie for a straightforward experience. These individuals will be situated next to a large screen showcasing their odds — with horses on the screen either ordered by the odds or even by their race number (random number the horse will run with, located on the racecard). 
Do not confuse this number with the stall number where the horse will start as they are completely different figures! You must also keep an eye out for variations between the bookies to find the best possible price.
State your bet, hand over your money (cash is usually the only form of accepted payment), and you will receive a slip showcasing what you will win with the bet. If you win, you can return to the bookie later on and then collect all of your winnings — but only with the bet slip!
Remember you won't have to cash in immediately after the race has ended as the majority of bookies will only pay out after an announcement has been made about whether or not the horses have weighed in. 
Transport
A major concern you may have before stepping foot on the racecourse is figuring out how you will get there. Some racecourses are situated in rural and hard-to-reach locations with little to no public transport available, meaning going by car is the only real way of transport. 
Others will be located in more open areas with direct links to public transport where you'll have plenty of travel options to choose from. For example, you might want to get a shuttle bus, a taxi cab, or even a train to the venue and back.
Arriving And Leaving
You should find that whatever event you have bought a ticket for, there will likely be a published time for when the gates open. This figure is the earliest time that the racecourse will permit spectators to enter the grounds. 
Gates will usually open approximately two hours before the commencement of the day's first race. Yet it is far more common to arrive about an hour before the first race as you'll still have plenty of time to relax, get a drink, place your bets, and also get your bearings. 
But don't panic if you end up arriving late! Racecourses will not lock the doors after the first race so you'll still be able to get in.
If you want to watch all of the races you can stay until the last race finishes. Yet if you want to beat traffic you'll probably want to leave a little bit earlier.
Summary
And this concludes everything you need to know about attending the races! We understand that it can be a confusing experience for first-timers. Yet if you follow this advice you will be on your way to enjoying a full day out at the races.