Why Offshore is Still the Better Sportsbook Option
September 21, 2022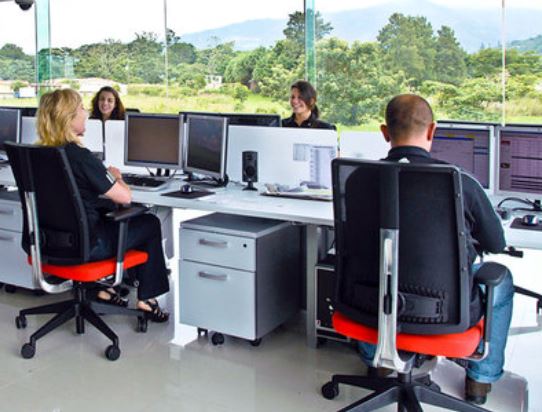 Even though sports betting is still quite popular worldwide, especially in the United States, gamblers still prefer to deal with offshore sportsbooks in order to get the full gaming experience. 
Many novice sports bettors are misinformed regarding legitimate and allegedly illegitimate sportsbooks. Sportsbooks that operate offshore offer a number of benefits.  Additionally, offshore betting sites provide everything from sportsbooks and casino games to racebooks and more. The offshore sportsbook is the best option if you're a sports bettor looking for more and want to get the complete gaming experience.
Betting Options
Nothing compares to the variety of betting and gaming options offered by an offshore sportsbook. All of the major sports are available, along with numerous betting markets within those sports. Additionally, there are niche sports like tennis, golf, and more as well as alternative betting markets available.
An offshore sportsbook offers a variety of wagers that you won't find in an on-shore book, including live betting, player and team props, and more obscure bets. Push-up competitions? Yes. Bets on the upcoming mayor race in any city worldwide? Done. In an offshore sportsbook, you can find anything.
The casino is another option available offshore. You can enter the casino at an offshore sportsbook and play a variety of games, including blackjack, roulette, and poker. Bettors can play a variety of casino games at an offshore sportsbook when the markets for sports betting are a little slower or when bettors want to try something new.
Bettors can also find action from different horse tracks worldwide in an offshore racebook. It's another feature offered to bettors when going offshore.
Best Lines
Smart bettors will shop for the best lines and odds. Offshore sportsbooks are known for having the best lines. Bettors that continually find better lines have more sports betting success. There are a couple reasons why offshore betting sites can offer the best lines.
The first is government regulation, or rather, the absence of regulation. There isn't much regulation of the industry in countries like Costa Rica, home to several offshore sportsbooks. This implies that a betting site is freer to operate as it sees fit and isn't compelled to take actions that might not be profitable.
Lower taxes are a result of reduced government regulation. Businesses are often taxed less in these countries than they are in nations like the US. The sportsbooks can pass some of their savings onto their customers in the form of better odds and even better bonuses. 
Superior Bonuses
Speaking of better bonuses, offshore sportsbooks are able to offer more lucrative bonuses because of their reduced overhead expense. In general, offshore sportsbooks offer the best bonus and incentive programs in the industry. Bettors will always find the best welcome bonuses and the best reload bonuses offshore. 
There are also contests, loyalty programs, and other VIP incentives. They enhance the whole betting experience and are created with the customer in mind.
A Good Out
If you currently have one of the state-sanctioned sportsbooks and are looking for an "out",. ie., a sportsbook which offers slightly differing lines and sometimes more options than your current book, offshore is the right choice. It's mandatory to use more than one sportsbook when betting. Using an offshore is the better option plain and simple. Warning: you may find yourself using the offshore more and more and neglecting your state-sanctioned book as it probably has worse payouts, lines, customers service and bonuses too.
Offshore Sportsbooks Aren't Going Anywhere
Even though sports betting is now permitted in more than 30 US states, offshore sportsbooks are still quite well-liked. For all the reasons listed above, bettors continue to use them. The offshore sportsbook will continue to play a significant role in the sports betting business as long as they continue to offer value and a comprehensive gaming experience.