NBA Rookie of the Year Betting Strategy
October 23, 2022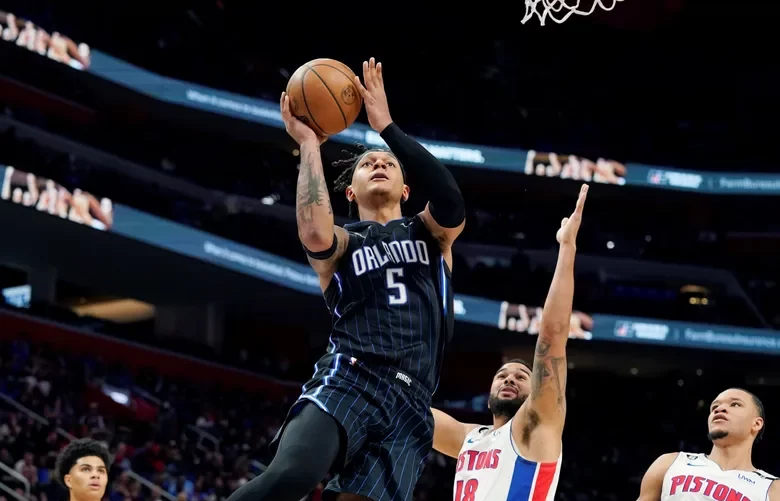 The Eddie Gottlieb Trophy is given annually to the NBA Rookie of the Year (ROTY). The league's top rookie receives the honor each year. But what exactly is the "best" rookie?
We can discover a lot about what will occur in the future by starting with a glance at the past. It's an easy way to wager on numerous NBA futures. In the case of the ROTY, bettors can begin by looking at a historical list of previous winners of the award.
Bettors that understand some of the commonalities among previous winners can predict the ROTY winner pretty often. They just have to be aware of the type of athlete who typically wins the award.
Past ROTY Winners
You start with the most recent ROTY award winners when creating your historical profile. Then, you can look at a number of elements that are shared by those winners.
Here's a look at the last 10 ROTY winners.
2022:

Scottie Barnes, Toronto

2021:

LaMelo Ball, Charlotte

2020:

Ja Morant, Memphis

2019:

Luka Doncic, Dallas

2018:

Ben Simmons, Philadelphia

2017:

Malcolm Brogdon, Milwaukee

2016:

Karl-Anthony Towns, Minnesota

2015:

Andrew Wiggins, Minnesota

2014:

Michael-Carter Williams, Philadelphia

2013:

Damian Lillard, Portland
ROTY & Points Scored
Scoring more than your opponent is, of course, the goal in basketball. Rookies must score in order to win an ROTY award. Points are king. All but one Rookie of the Year winner since LeBron James in 2004 averaged at least 15 points per game. Only Brogdon failed to accomplish this in 2017.
The previous 19 award recipients averaged 17.6 points per game and 13 of the last 20 ROTY winners were the leading scorer among all rookies in their class. Rookies that lead their class in scoring have a higher chance of winning the ROTY.
PRA Is a Better Measure
A rookie doesn't necessarily win the Rookie of the Year just because he leads his team and all rookies in scoring. Four of the past five ROTY winners were not the rookie scoring leader. They have to contribute in other ways as well.
If you bet NBA props, you know that PRA equals points plus rebounds plus assists. If a player scores 18 points, grabs 10 rebounds, and has seven assists; his PRA is 35. 
Over the past 20 years, 65 percent of ROTY winners were the highest-scoring rookie. While that is impressive, even more so is this. Over the past 18 seasons, 15 of the ROTY award winners had the highest rookie PRA. That's 83 percent and it would have been higher if Zion Williamson and Joel Embiid had not gotten hurt. Since James, all but two ROTYs have had at least a 25 PRA. 
Efficiency, Defense Don't Matter
The NBA Rookie of the Year is really a statistics award. It isn't really important if you play great defense or have good efficiency ratings. Emeka Okafor earned the ROTY in 2005, mostly as a result of his skills as a defender. Since then, defense has only sometimes been important. Efficiency is another metric that hasn't really mattered in the hunt for ROTY.
Only five of the previous 15 ROTYs were more effective than all other rookies in their class as measured using Box Plus-Minus figures. The ROTY decision isn't influenced by poor shooting, bad defense, or other errors. 
Players are also not punished for playing on bad teams. Actually, it's an advantage for a rookie. A good rookie on a bad team typically plays more and is relied upon more to score. The teams of the previous 15 award winners won 32.8 games each season on average. Only four were members of a playoff team. 
Bet the Top Pick
It's a simple strategy, but bettors might want to opt for the No. 1 overall pick in the draft or at least a player picked among the top 11. Since the 1950s, only four ROTYs—Malcolm Brogdon (No. 36), Michael Carter-Williams (No. 11), Mark Jackson (No. 18), and Jamaal Wilkes (No. 11)—have been chosen outside the top 10. Minus Jackson and Brogdon, 60 of 62 ROTYs were chosen among the top 11 (96.8%).
This really helps to limit the field. Of those 62 ROTYs, only 13 were picked after No. 5. The majority of winners – 79 percent – were picked in the top five. 
The Ideal ROTY Pick
In putting together the perfect ROTY candidate, we see that things like efficiency and defense don't matter. It's all about stats. Players that play on poorer teams typically contribute more, meaning they will have a chance to pad their stats.
The ROTY is usually a top five pick that averages at least 15 points a game and has an average PRA of 25. Check the betting board for the best option (or options) and bet accordingly. 
Also check out:
You Should Be Betting the NBA Race to 20 Points
How to Win More NBA First Half Bets
Why You Should Be Betting on NBA Awards