How to Win More NBA First Half Bets
January 11, 2023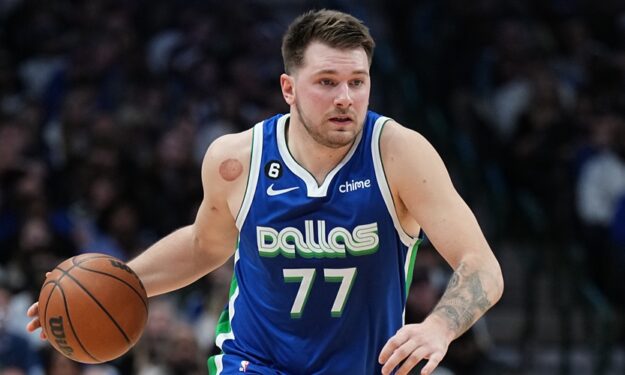 Despite the fact that the majority of sports bettors concentrate on betting NBA full game lines, first half lines can offer exceptional value to the astute handicapper. Bettors who place NBA first half bets are placing wagers on the first 24 minutes of the game. Only the outcomes of the first half are significant. When compared to betting on both halves of a game, betting on just the first half has some benefits.
For both the first half and the entire game, many of the same bets are available, including point spread, moneyline, and total. The key to any NBA wager is to identify the value and place the bet.
First Half Statistics
Starting with statistics that most people ordinarily disregard is a good idea. Online sources offer a wide range of first-half stats that bettors can use to increase their chances of winning NBA first-half wagers.
The majority of people who wager on sports follow an NBA team's overall record and its past performance. You will need to look a little deeper if you are betting on the first half of an NBA game. 
Watch for Runs
Like in any sport, some teams will start off quickly while others do not. Find out which teams are which by looking at those first-half stats. Remember that it might take some time to identify teams that offer better value in halftime wagers than in full-game wagers. It will be well worth the wait once you do locate those teams.
Watch for runs in NBA contests. Basketball is a sport where runs happen often. One team goes on an 18-0 run. Another misses all of its shots for 10 minutes. These types of occurrences are common in the NBA. Identifying teams that experience these types of runs in the first half can help you win more NBA first half bets.
Bet on First Half Underdogs
In games where a favorite is expected to win big – take Milwaukee -11 or Boston -9, for example – there is often value on the underdog. The favored team often lacks motivation early in a game knowing that they are eventually going to win big. 
Smart bettors do the research to identify teams that can hang with a superior opponent for the first half. The better team often comes back, takes the lead, and wins in the second half but, remember, that is irrelevant when betting the first half.
Public Effect
The betting public generally follows a pattern of betting on favorites in the first half (and full games too). Because of this, oddsmakers frequently incorporate this into the first half line being provided.
The wise bettor will benefit even more from this. It's easier to find underdogs that offer first-half value. An underdog that should be +4 in the first half is +6 because of the public. This is a huge advantage for the smart bettor. 
The Schedule
NBA teams' schedules can have a big impact on NBA first-half betting. When making a first half bet, you should look at the schedule to see how rested the opponents are. A team that has had two days off is in a better position against a team that just played the night before. 
Another issue is travel. A team that is in the midst of a four-, five-, or six-game road trip has a significant disadvantage over a team that is playing four, five, or six games at home. The distance traveled should also be considered. Teams frequently play at home after a protracted road trip. They often start slowly in their first game back due to the comfort of being home. 
Final Word
The bottom line is there is value in NBA first half bets. You just have to know what to look for. Do the research, pay attention to schedules, study the first half stats, and look for underdogs that offer value. Just as you would do for full-game bets, shop around for the best first-half lines and enjoy success!
Also See: You Should Be Betting the NBA Race to 20 Points