Problems with Early Season NHL Betting
October 31, 2022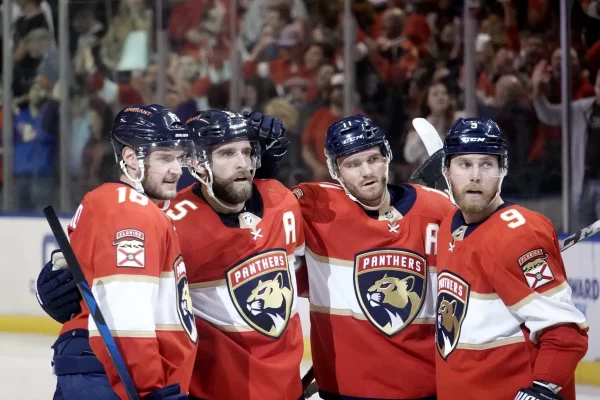 The new NHL season is still in its early stages, but bettors are already back in action. Betting this early in the season can be challenging for any bettor. Many bettors will enter the NHL futures market early on, but some bettors want to get in on the action immediately. 
A new NHL season is like a brand new toy. You want to play with it right now. The problem is the NHL season is a grind. At the beginning of a season, bettors run into some problems. Those that overcome them will go on to enjoy the season. Those who don't…well, they probably don't have as much fun. 
Here are the four main issues that NHL bettors face early in a new season.
Insufficient Recent Data
Bettors typically look at a team's most recent performances in order to project how they will fare in the future. The issue is that there aren't many recent performances to consider early in a season. It's common for bettors who rely on this small sample of data to become lost. What do they do to be successful in NHL betting early on?
For many, the preseason can be a good learning opportunity. Because elite players frequently don't play whole games in the preseason, bettors have to be careful. During the preseason games, many clubs don't put winning first. Even so, the preseason might provide you with some useful information that can aid in your NHL betting during the early part of a new season.
It's a time when bettors can also examine coaching trends. Some coaches have a reputation for getting their teams off to great starts. Others may take some time to find their groove in a new season.
There Are Always Surprises
Every NHL season, there are a few really good teams who simply have a terrible first few weeks. A team or two might potentially begin a season with a string of unexpected victories. It might be a team that, the year before, had one of the poorest records in the league. Just check the NHL standings.
Early in an NHL season, anything can happen, so keep an open mind. NHL early-season betting should be done cautiously. You might want to reduce your bets until you feel more in control of the situation. Until you have a better understanding of how the season is progressing, you don't need to place many, if any, max bets.
Be more patient in the beginning of the season and only place bets when you are confident in your advantage. Early in an NHL season, allow yourself the most room for error. 
NHL betting early in the season demands players to play amateur psychologist. Bettors frequently do not change their early season betting because they are convinced they will win in the end. If bettors can look past their confidence and into the reality of the opening few weeks of a new season, they may wind up winning more money during an NHL season.
Inconsistent Line Movement
Most of the time, smart bettors can anticipate how the odds and lines will change as the season progresses. But at the start of a new season, it's not always that simple.
The betting public hasn't always begun following the NHL yet. That increases uncertainty since there is less public money out there and, as a result, there is more volatility. It can be more challenging to time your bets for best value early in the NHL season. 
Early in the season, there is a rather easy way to increase your NHL betting success. Instead of waiting to see if a line improves, a bettor should place a wager on it if the line appears to be favorable. Don't wait.  
Have Fun and Be Patient
When a new NHL season is about to begin, bettors are fired up. They can't wait to start placing bets. Bettors that are too hasty can be forced into unfavorable wagers and predicaments they wouldn't otherwise encounter as a result of this. Impatience when placing NHL wagers will lead to failure.
Patience is the key. You must remember that it takes time and effort to win at sports betting. The only reason to place a bet is when you are certain you have an advantage and see value in the odds. Otherwise, you lay off. 
NHL betting is fun. It's much more fun when you win. Bettors can win early in the season if they are patient and exercise care. Doing so will set bettors up for a very successful NHL season.