When Should I Place My Bet?
December 6, 2022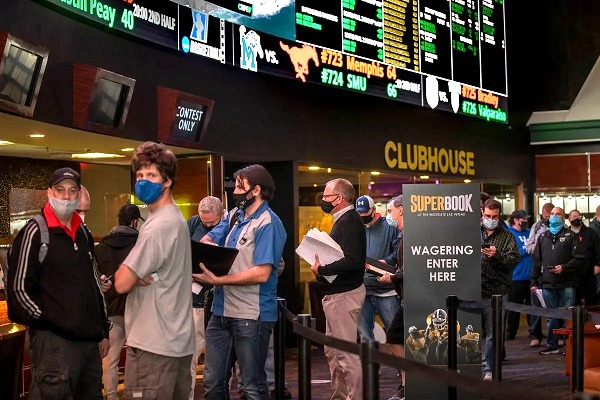 In regards to betting strategy, knowing when to place a bet can work to your advantage. For instance, if you suspect an NFL player may be hobbled and that he may not play in the game five days from now, and the line doesn't reflect this fact, then place your wager as soon as you can. If the player does play then you are not at any disadvantage. If he ends up not playing then you have just bought yourself a slight advantage.
One argument you hear people make about not betting early is that you should wait until the last minute to have the final injury report. That if you bet early in the week you may be blindsided by an unknown injury the day of. But that can go both ways. Both teams can have a last minute addition to the injury sheet. To me this cancels out that argument.
Sharps
Sharp action used to always come in at the very start of the week. This is because they created their own line and when the official line does not match up, they bet it hard. That is why you will see the most dramatic line movement right when the line is issued.
In recent years, sharps have been known to bet very last minute as well, taking advantage of any heavy movement caused by the general betting public. If the public action hammers a line all week and it ends up moving from Dallas -14 to Dallas -16, for example, you can expect some last minute sharp action to come in on the opponent +16.
Do You Like It Now? Then Bet It Now
This is and has been my philosophy. Why wait? Yes, the line can move some in your favor, but it can also move away from your favor as well. Do you like the line the way it is? Yes? Then I say bet it now.
The exception to this rule is if you like an underdog and/or small market team going against a favorite and/or large market team. Generally, the line moves toward the large market team and the favorite more often than not.
In college football this phenomenon also occurs when one team has a storied past and a large die-hard fanbase and they are going against a team that does not have these things. An example would be let's say Nebraska is facing off against Temple. The game is at Nebraska and the line is Nebraska -15. You can have a pretty decent amount of confidence that if the line moves it will move away from Temple. The final line may end up being Nebraska -15.5/-16/-16.5 points. You wouldn't expect it to move toward Temple and toward the "key number" of 14.
Typically bookmakers want to keep lines that start on "key numbers" on that key number and not move off it. If the line starts off of a key number you will see them try hard to avoid bringing in toward a key number. If the line came down to Nebraska -14.5, for instance, then you may have bettors buy a point and now have the home favorite minus less than two TD's. Now if you are the sportsbook you are exposed with Nebraska -13.5 coupled with the people who wagered Temple +15. If that game lands on Nebraska winning by 14, which it very well could, then you get "middled", ie., hammered in both directions.