Super Bowl 57 Handle Expected to Break Records
February 11, 2023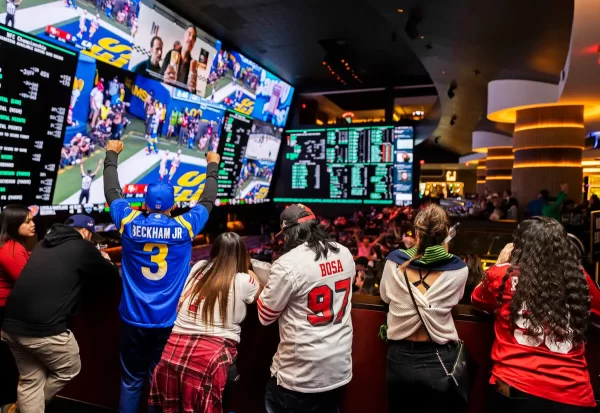 A new record is expected to be set for the amount of money bet on the Super Bowl this year. According to a survey by the American Gaming Association, it's predicted that American gamblers will wager a staggering $16 billion on Super Bowl LVII, which is a 110% increase from last year's record. It's estimated that over 50 million American adults will place bets on the game, which is a 61% increase from the previous year.
The growth of legal sports betting across the US is being credited as the driving force behind the $16 billion in estimated Super Bowl betting. Sports gambling is now legal in 36 states and Washington, D.C., and mobile sports betting is legal in 26 states and offshore sportsbooks can be reached from any state in the union. Nearly 60% of US adults now live in a state where they can legally bet on sports. The Super Bowl is traditionally the most-wagered-upon sporting event in the country, but as more states legalize sports gambling, more people are betting with state-legal companies, or approved online sportsbooks, rather than local bookies.
"I do expect it to break the record," says John Murray, executive director of race and sports at Superbook at Westgate Las Vegas. He went on to say "Kansas City is a team with a big national following, it's their third Super Bowl in last four years, and [quarterback Patrick] Mahomes is the face of the NFL. And Philadelphia just has such a huge national fan base." Nevada is looking for an even larger handle than last year's $180M.
Nevada's Recent Super Bowl Betting Handle