How to Win Your Office March Madness Bracket Pool
March 14, 2023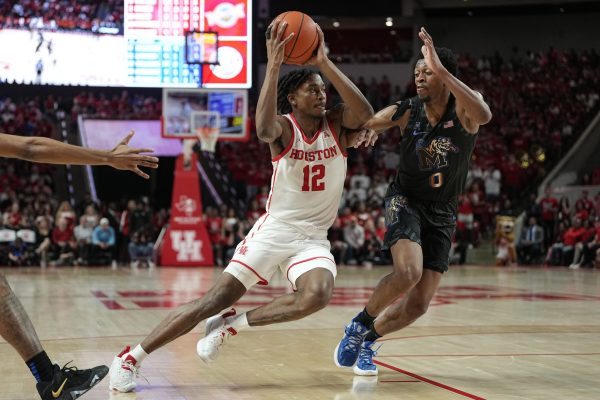 Tonight kicks off the action. Tonight in Dayton, Ohio, the first of four play-in games gets underway and the 2022–2023 NCAA tournament officially begins. When the field of 68 teams was revealed on Sunday, you and millions of others likely scrambled to complete your March Madness bracket. 
Whether you are in an office pool, picked one of the many online pools, or entered some other March Madness bracket challenge, it can be frustrating to win. One of the draws of the tourney is the upsets. Strategically picking those upsets is easier said than done. 
Before you set your bracket in stone, here are a few suggestions that may help you end up in the money after it's all said and done.
Start at the End
Go to the Final Four, then work backwards. There's a good reason why. 
You might be tempted to predict a few upsets in Round 1. There will be a few. That's almost a guarantee. Since the NCAA increased the field for the tournament in 1985, there have been  an average of 12 upsets in each tournament. 
It's important to understand that an upset is a win by a team that is at least two seeds lower than its opponent. It's not an upset when a No. 9 team defeats a No. 8. However, it is an upset when a No. 7 seed beats a No. 10 seed. 
There have only been 15 occasions in the last 36 tournaments where a seed lower than No. 6 has advanced to the Final Four. As the eighth seed, North Carolina advanced last year. No. 8 was the lowest seed to ever win a national championship. Villanova did it in 1985. In 2014, Connecticut won a title as the No. 7 seed. 
Six No. 1 seeds and one No. 2 seed have won national championships in the seven tournaments that have passed since UConn's victory. The key takeaway is this. More often than not, the top four seeds in a region will advance to the Final Four as opposed to the other twelve. That is why you start at the Final Four and work your way backwards. 
Play in a real money March Madness Tourney Now
Be Careful Picking Upsets
Again, one of the things that we love about the NCAA tournament are the upsets. Correctly picking them in your bracket is a whole different story. You have to be careful in choosing which teams you think will pull an upset. You can't just randomly select teams and hope for the best. That will destroy your bracket.
With that in mind, remember there are an average of 12 upsets per tournament. That would mean roughly six might happen in the first round. This is the round when upsets are most common. 
Knowing that, remember that a No. 1 seed has only ever lost once in the opening round. Only ten No. 2 seeds have ever suffered a Round 1 defeat. In each of the last two tournaments, a No. 2 seed has lost – Ohio State in 2021 and Kentucky in 2022. 
The first-round matchup that produces the most upsets is the No. 7-No. 10 game. There have been 58 No. 10 seeds that have won their first-round game since 1985. Miami defeated USC last year, 68-66. As No. 10 seeds in the 2019 tournament, Florida, Iowa, and Minnesota all won their opening-round games. 
The No. 10 seed is often one of the top teams in a mid-major conference or a Power conference team that is talented but lost a bunch of games in a tough league. Great examples of mid-major No. 10 seeds that prevailed in a first-round tournament game are Butler (2018), Wichita State (2017), and VCU (2016). 
Get a downloadable/printable bracket right now
Advancing in the Tournament 
The number of upsets will decline round by round as the tournament progresses. You should choose about half as many upsets as in the previous round. If you choose six in the first round, you should only choose three in the second round. 
It is important to keep in mind that the No. 6 seed has defeated the No. 3 seed 29 times since 1985. In Round 2, the No. 7 seed has defeated the No. 2 seed 26 times. 
Historically, at least one No. 2 and one No. 3 seed are going to lose in the second round. Your job, of course, is to figure out which ones. It can be difficult. In 2019, all of the No. 2 and No. 3 seeds won and advanced to the Sweet Sixteen. 
If you have completed a bracket, you might want to go back and make some adjustments based on these tips. 
Play in a real money March Madness Tourney Now