Recent Improvements in Sportsbook Software
April 14, 2023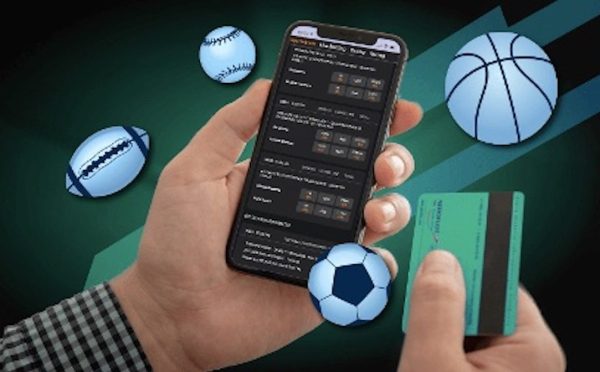 Sportsbook software is what powers all these online bookies. Just about everything we use these days uses some form of advanced technology. Sports betting is no different. Just like the smartphone in your hand, technology improves on an almost daily basis. 
Key Points
– Sportsbook software has helped create the boom in the sports betting industry.
– The pay per head industry has also grown as a result of improved sportsbook software.
The Sports Betting Industry
The betting industry has undergone many changes as a result of the development of new technologies. Sports betting is now more accessible than ever. The advantages of adding more technology to this area are already clear to bettors and to bookies using pay per head services.
In this article, we describe the five most important technological advancements that have  reshaped the betting industry today. You will read about blockchain and cryptocurrency and AI-driven sports analytics and beyond.
These changes are just the beginning as the sports betting industry continues to grow. 
Digital Currency 
The era of cryptocurrencies has arrived thanks to technology. With cryptocurrency providing a level of privacy and anonymity that is not possible with conventional payment methods, it is quickly gaining popularity among online bettors. 
Bettors that like security and anonymity will choose betting websites that accept digital currencies like Bitcoin. Most modern day bookies have the opportunity to accept cryptocurrency via their sportsbook software. 
This technological advancement eliminates the requirement for the disclosure of sensitive financial information, making it a safe and practical method of funding betting accounts. Today, many of the top sportsbooks accept a variety of cryptocurrencies.
Sportsbook Software & Mobile Betting 
One of the key technological advancements influencing the sports betting market is mobile betting. It has completely changed the way bets are placed. Most sports bettors now place bets using their mobile device.
Anyone is now able to place a bet at any time of day from anywhere in the world (as long as they have a mobile device and a WiFi connection).  With the popularity of mobile devices, bettors can now use their smartphones or tablets to access their preferred bookmakers and make wagers on their preferred players or teams. 
As a result, bettors no longer need to be present in person to place a wager. This has increased the convenience and accessibility of online gambling. 
Additionally, more cutting-edge features, like live-streaming games, in-play wagering, and cash-out options, have been made possible by mobile access to betting sites. This has improved the user experience even more and increased the excitement and engagement of sports betting.
Since users can now access their favorite betting sites from anywhere in the world, more people are involved in gambling on sports. With the number of bettors increasing around the world, more bookies are entering the market as a result of the expansion of the pay per head industry. 
Big Data  
In the online gambling sector, big data is becoming increasingly significant. Sportsbooks can make better decisions by gathering and analyzing a vast amount of data in order to gain insightful knowledge about the performance of teams and players. 
With a better understanding of their customers, bookies can tailor their offerings to meet their needs. State of the art sportsbook software allows them to do that.
Sportsbooks can offer more alluring odds, more unique wagers, and more individualized customer service. Along with ensuring the integrity of the games themselves, big data is also assisting in lowering the risk of fraud and money laundering. 
The gambling industry is becoming more effective, secure, and profitable by utilizing the power of sportsbook software and big data.
Sportsbook Software Allows for Virtual Reality 
We can see how drastically virtual reality (VR) is revolutionizing the online betting market. With VR, sportsbooks can give their users a more immersive experience. This gives bettors the impression that they are in the stadium or arena watching the game in person. 
Additionally, VR enables sportsbooks to provide more specialized wagers, such as predicting the result of a particular play or a player's performance. Customers can place bets from the comfort of their homes by using virtual reality. 
The gaming industry is about to experience a greater acceptance of virtual reality as more games will be made available in this format.
Sportsbook Software Allows Automation
Sportsbook software and automation have improved the gambling industry by making it easier for bettors to place bets. To help bettors make better decisions, algorithms can help lead to a deeper level of analysis. Ultimately, this can improve the accuracy of bets and give bettors a competitive advantage.
Bookies also use algorithms in helping to establish odds and lines for their betting offerings. This technology is and will continue to shape the entire industry. Sportsbooks operate much more efficiently and create better user experiences for bettors as a result of automation.
Conclusion
The betting industry has been significantly impacted by the technology's quick development. It has given the industry new opportunities for innovation while also making it more accessible and secure.
These five technological advancements are just the tip of the iceberg. Look for the industry to continue to develop into something even more revolutionary as a result of the upcoming discoveries.