Kings Futures Bet Looking Better and Better
April 20, 2023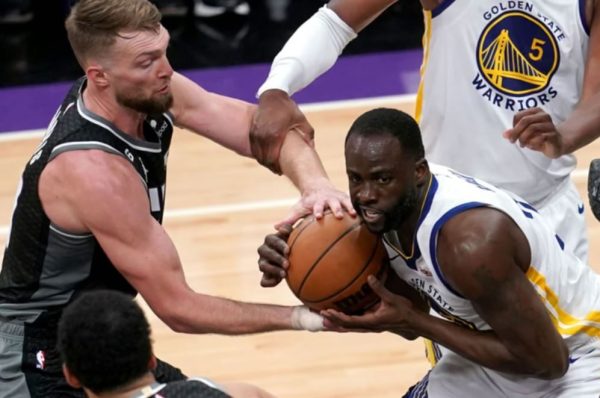 Its a unique thing to see the team that is up 2 games to none is just a mild favorite over the team down 0-2. It does not happen very often. We of course are talking about the Sacramento Kings who are up 2-0 over their in-state foes the Golden State Warriors. Series price currently has Sacramento -170 and Golden State +155
Perhaps if it were any other team besides the Warriors this would not be the case. Not only does the public love to bet the defending champs, but they have the firepower to actually pull off such a come-back. When Klay Thompson and Steph Curry heat up, there is no stopping them. But, as of right now, they are not able to contend with a young and under-talented Sacramento Kings Team that has dominated inside with Domantas Sabonis (18 PPG and 12.5 RPG Post Season), but also outside with De'Aron Fox (31 PPG post-season) and Malik Monk (25 PPG post-season).
Earlier this year we told our readers to jump on Sacramento at +6000. Not necessarily because we were totally convinced they would win it all. But instead because the pay-off was so high that is they won a series or two then you could think about hedging, or even riding them all the way.
Comparison
With the Sacramento -170 to win this series over Golden State (+155), it begs the question: What if these were two different teams in the same circumstance? There are exactly three other series where one team is up 2-0. Lets take a look at those odds:
All odds available at SportsBetting.ag (Get a 50% signup bonus now by using link)
Denver (2-0) -135
MIN (0-2) +110
PHI (2-0) -6000
Brooklyn (0-2) +2000
Boston -9000
ATL +2750
You get the idea. I know, I know, these were heavily favored teams to begin with and Golden State were favored over Sacramento at the start.
Golden State's star middle-man is ruled out for game three after stomping Sabonis in the chest. That caused the initial line to move from GS -7.5 to GS -6. Sabonis is listed as questionable but many analysts think he will play.
See Also: