Shocker – Mattress Mack Loses Again
May 8, 2023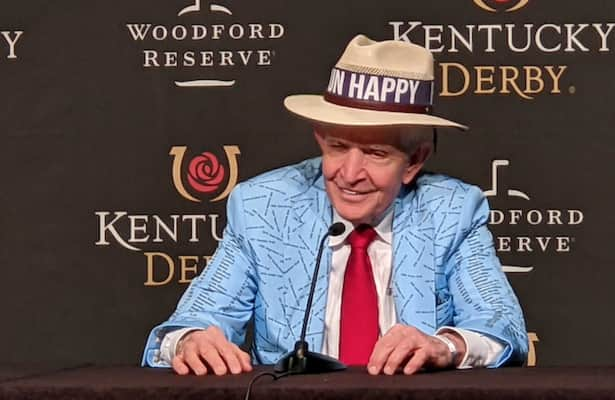 Jim McIngvale, aka "Mattress Mack", was at it again over the weekend. The Houston-area Gallery Furniture retail chain owner lost $1.2 million on Kentucky Derby favorite Angel Empire on Saturday. It's not McIngvale's first big loss of the year either.
McIngvale has been a big-time sports bettor for years and is notorious for laying down some of the biggest bets in history. In February of last year, McIngvale put down the biggest mobile wager of all-time when he bet $4.5 million on the Cincinnati Bengals to win Super Bowl LVI. That bet was also a loser.
On the other end, Mattress Mack put down a series of wagers on his hometown Houston Astros to win the 2022 World Series. When it was all said and done, the Astros victory netted McIngvale $75 million, the largest payout in sports betting history. More recently though, Mack has had a tough stretch of losing bets.
A Down Year
To start off 2023, Mack went all-in on TCU to upset Georgia in the CFP national championship game. That didn't go so well as the Bulldogs beat the Horned Frogs 65-7.
McIngvale stuck with his Texas teams and laid down $2 million on the Dallas Cowboys in their divisional round playoff game against San Francisco. Once again, Mack failed as rookie QB Brock Purdy led the 49ers to the NFC title game.
When March Madness rolled around, it was learned that McIngvale had placed a number of futures bets on his hometown Houston Cougars to win the NCAA men's basketball. He had placed three separate $1 million-plus bets on Houston at odds between +800 and +900. In total, Mack wagered a little over $4 million on the Cougars. Houston ended up losing in the Sweet Sixteen. If they would have won the title, McIngvale would have made nearly $39.5 million.
Not His First Derby Loss
In 2021, McIngvale also bet on the Kentucky Derby favorite. That year, Essential Quality was a +200 favorite when Mack jumped in and placed a $2.4 million bet on the horse. The 2021 Derby was significant because Medina Spirit won the race but later tested positive for a banned substance. Mandaloun was declared the winner. Mattress Mack was still a loser after Essential Quality finished third.
The Mattress Mack Formula
McIngvale built a furniture empire in the Houston area. He has three huge showrooms, two located in Houston and one in Richmond. Mack has been known to take risks, which is how Gallery Furniture survived.
Early in his career, McIngvale's store was failing. He risked his final $10,000 on a television commercial. He didn't like what the production company had done, so he ad-libbed on his own, speaking quickly because the spot was very short. The gamble paid off and Gallery Furniture has grown immensely since.
What Mack likes to do is pair a store promotion with a bet on a hometown team. A typical Mattress Mack promotion offers a full refund to buyers that spend $3,000 or more if a certain team wins. Take last year's World Series.
Mack promoted it as "Astros Win It All" and customers that spent at least $3,000 on qualified furniture would not only get their money back…they would get double their money back! McIngvale, of course, won $75 million and paid most of it back to his customers in the form of refunds. There were numerous customers that received checks between $10,000 and $20,000. Customers waited in line over four hours last November to receive their payments.
What's Next
The horse betting that McIngvale does are usually never part of any store promotion. That leaves many to wonder if Mack will wager on the upcoming remaining legs of horse racing's Triple Crown.
There are no Texas teams remaining in the NBA playoffs. The Dallas Stars are down 2-1 to Seattle in their second-round NHL playoff series. 
It's possible that McIngvale gets in on the Astros again, but Houston is just .500 (17-17) after 34 games this season. They were tied for third place with the Seattle Mariners in the AL West. Rival Texas leads the division. 
See Mack's overall record since we began tracking him