What is Mattress Mack's Betting Record?
February 5, 2022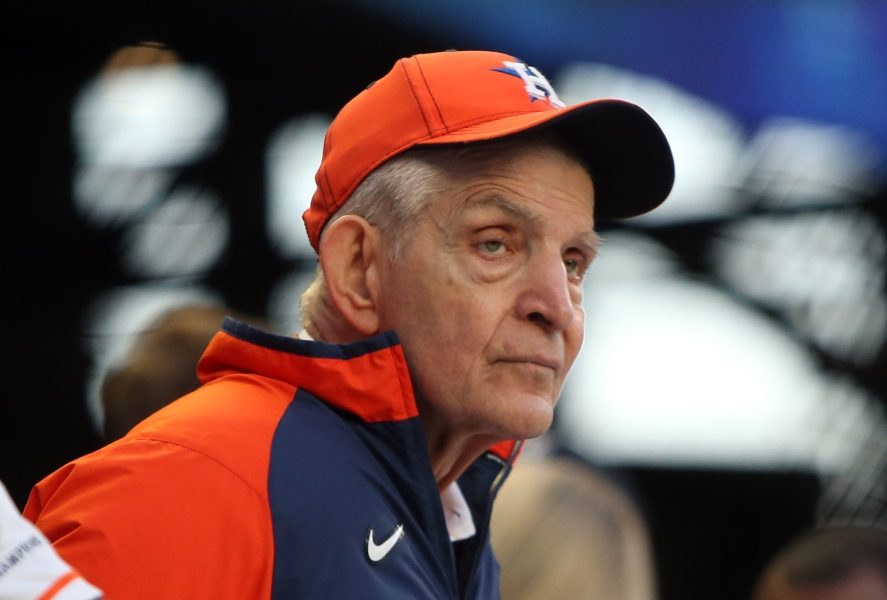 (Updated May 8, 2023)
Imagine making it all the way until your late 60's before you became a gambling junkie. That's exactly what "Mattress Mack" did.
Jim "Mattress Mack" McIngvale is a furniture store owner in the Houston, Texas area. Mack first rose to national fame when he offered huge rebates and refunds to customers if the home town team won the World Series back in 2017. The Astros won it all that year and Mack had to pay out $10M in refunds. The silver lining was that he had placed some pretty sizable wagers on the Astros along the way and hedged his bet. Everybody wins right? Wrong.
In the almost five years since that World Series, Mack has made headlines for more promotions like the one which made him famous. But he has also made headlines for placing very large wagers on games which had nothing to do with Houston. For example, he placed a whopping $3.46M wager on the Bucs on last year's Super Bowl. That one worked out in his favor. But heading into that game, he admittedly was already down over $13M betting on various games, including each and every game of 2019 World Series. If you recall, Houston lost that series to Washington despite having home field advantage.
We don't have a verified record of all of Mack's bets because only Mack, the IRS and God know the real scoop on that. But based on public information we surmise that Mack's betting record is as follows:
2017
World Series (1-0)
Houston Futures Bet WIN (1-0)
---
2019
World Series (3-5)
Houston Futures Bet LOSS (0-1)
Individual Games (3-4)
---
2020
World Series (0-1)
2020 World Series Futures Bet LOSS (0-1)
---
2021 – (1-4 total)
College Basketball (0-1)
Houston NCAA Tournament Futures LOSS (0-1)
Horses (0-1)
Kentucky Derby "Essential Quality" LOSS (0-1)
World Series (0-1)
Houston Futures Bet LOSS (0-1)
NFL Playoffs (1-1)
Titans Futures to win Super Bowl LOSS (0-1)
Bengals side vs Titans WIN (1-0)
---
2022 (1-3 total)
College & Pro Football (0-3)
Alabama National Championship Game Money Line LOSS (0-1)
Patriots Super Bowl Futures bets LOSS (0-1)
Bengals win Super Bowl (0-1)
2022 MLB Baseball World Series (1-0)
Mattress Mack's largest windfall to date was this year's World Series. He placed a series of bets throughout the year on his hometown Astros to win it all. Wouldn't you know it, they did just that. The payout was in the neighborhood of $75M. His furniture store customers are very happy as this all ties into furniture rebates and giveaways.
Even though Mack placed multiple futures bets on the Astros to win it all they count as one bet (one pick).
---
2023 (0-5 total)
College Football Championship (0-1)
Mack takes TCU +12.5 for $3M and it was never even close.
Damn TCU, you giving Mattress Mack a headache. pic.twitter.com/V2sH7tGIZt

— Rico Pimentel (@Ricomon) January 10, 2023
NFL Champion Futures Bet (0-2)
At the start of the season Mack placed a $750K wager on the Bengals to win the Super Bowl at 12-1 odds.
Toward the end of the season, Mack bet $200,000 on the Cowboys to win the Super Bowl. The bet would have paid over $1M if it had won. The Cowboys were eliminated from playoff competition on 1/22/23
NFL Divisional Matchup: 49ers vs Cowboys (0-1)
Cowboys +3.5 for $2M (0-1) Read details here
NCAA Basketball Tournament (0-2)
Houston Cougars to Win it All for $4.05 (Loss) Details
Parlay with Houston Cougars $100K (Loss)
MLB 
Futures Bet – Houston +600 for $1.9M
Mattress Mack Tweeted: "Once again, I am backing our Houston @Astros to win it all! $1.9M at 6-to-1, and I want you to win big with me! Buy $5,000+ of furniture or mattresses, even discounted items, and if the Astros win it all again in 2023 your purchase is FREE FREE FREE!"
Kentucky Derby (0-1)
$1.2 Million wager on "Angel Empire" to win. The bet was a loss.
---
Grand Total Record (6-19) (Updated Elite 8 Round NCAA Tourney 2023)
Mattress Mack Stories
If you or anyone you know is struggling with gambling addiction call
National Helpline 1-800-522-4700
or Visit the website ncpgambling.org