Try This Early Season College Football Trend
August 31, 2023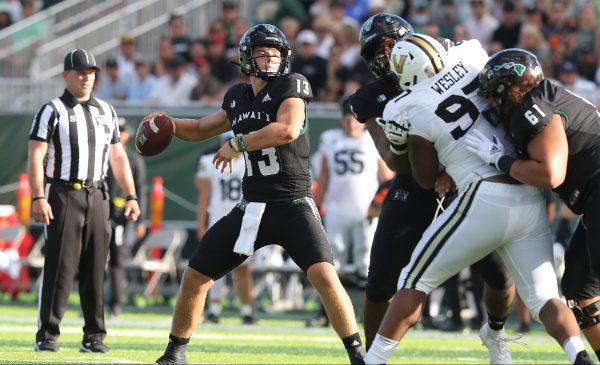 In contrast to the NFL, where every team plays on opening weekend, college football has a unique Week 0 where only a few teams make their season debuts. Fourteen FBS teams began their 2023 seasons last Saturday. The majority (13 of 14) of those teams will play this weekend against a team making its season debut. 
That brings up an interesting question. Is it preferable to have game footage of an opponent with an advantage in rest and preparation or is it preferable to have already played a live game? 
If their opponent played in Week 0, teams who haven't yet played can view their opponent's performance from that game. That might be an advantage. Teams that haven't played yet might benefit from more practice time and preparation. They also benefit because their opponent has not seen them play yet.
The extra rest and not having to travel or deal with injuries sustained during a game are both advantages for teams that don't play in Week 0. Look at Hawaii, which played Saturday night in Nashville's humid weather following a lightning delay. Multiple cramping problems plagued their athletes, who then had to make the over 4,000-mile trip back home.  The Warriors have an even shorter week in Week 1 because they play Stanford on Friday night. Stanford will travel to Hawaii with extra rest since they had last week off. 
How do you think that will play out?
Current Trends
In terms of historical against-the-spread (ATS) numbers, there is a clear trend. The team making its season debut is in a better position. Teams, including FCS teams, that are playing their season opener against an opponent that has already played, historically covered at a rate of just under 55 percent.
What's even more telling is the numbers after you remove FCS teams. FCS teams are, by nature, less efficient, when opening a season against an FBS opponent. When you remove FCS teams from this situation, you get the following. Since 2005, teams making their debut against a team that played in Week 0 are 56-33 ATS. That's a 62.9 percent cover rate. 
Week 1 2023 Games to Watch
Week 1 of the 2023 college football season begins Thursday and will run through Monday, which is Labor Day. Ohio, San Diego State, New Mexico State, FIU, Notre Dame, Vanderbilt, UTEP, and Jacksonville State all played last week. Unfortunately, they do not fit the bill this year as they all play FCS opponents in Week 1. Navy, which lost to Notre Dame last week, has a bye week.
We are left with five different games in Week 1 that fit the trend.
Nevada at No. 6 USC (-38) – USC beat San Jose State last week.

San Jose State at No. 18 Oregon State – SJSU lost to USC last week.

UMass at Auburn (-36): Last week, UMass defeated New Mexico State.

Louisiana Tech at SMU (-20) – Last week, La. Tech defeated FIU.

Stanford (-4) at Hawaii: Last week, Hawaii suffered a loss to Vanderbilt.
Prepare for Future Trends
This year, there are no conference matchups that fit this scenario. Although the sample size is small, there is a significant trend to watch when a team that played in Week 0 plays a conference opponent in its first game of the season. 
Since 2005, there have been 17 of these games. The team making its season debut is 14-3 ATS, which represents an 82.3 percent success rate in covering the spread. The winners have covered by roughly a touchdown per game on average. 
You could argue that teams in those circumstances have an even greater comparative advantage as their coaching staff will put in new looks more frequently. Keep an eye out in future seasons for games that fit this situation.