To Watch or Not To Watch – Sharps vs. Squares
November 17, 2023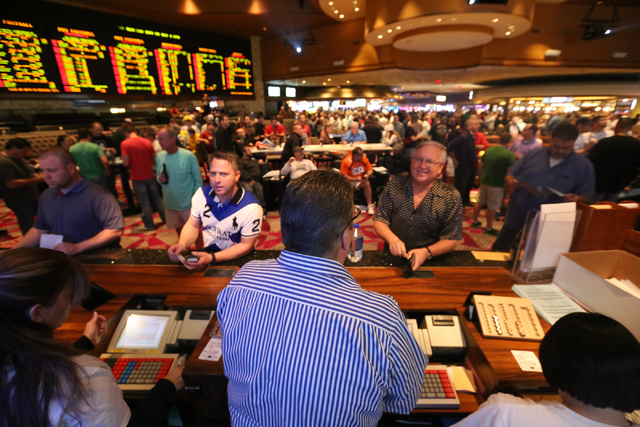 The average public bettor tosses a few bucks on a game, typically a popular one, and then settles down with a few adult beverages to watch. Having some skin in the game makes it more exciting or, sometimes, makes a relatively boring game more fun to watch.
What about the sharp bettor? Instead of your measly $50 bet on a Monday night Eagles-Chiefs game, sharps will lay down $5K, $10K, even $20K. Does having 20 large on an NFL game make it more exciting for the professional bettor to watch? You might be surprised.
The Reality for Public Bettors
A study conducted in 2018 by the Stillman School of Business at Seton Hall University found that 70 percent of Americans are more likely to watch a game if they place a bet on it. Now, your average bettor is placing wagers somewhere between $1 and $100. Every now and then, they might venture over the $100 limit, but these are not professional bettors. Still, winning is important to them.
It's also important to the NFL, NBA, and other professional and college sports. Paying customers are the best. If fans drop even a buck on a game and are more likely to watch as a result, that's the best of both worlds for the sport, the teams involved, and for the sports betting industry.
What about the sharp bettor?
Sharps & Watching Games
Most sharp bettors couldn't care less about a game itself. They want results, so they rarely watch games unless it's for pure enjoyment purposes. This may not make sense to the casual bettor. How can someone drop $10,000 on an NFL game and not watch? Well, part of it is because they do it all the time. 
Sharps rarely watch games because of events like this. A popular sharp bettor put $20,000 on Baltimore's Mark Andrews to go Over 4.5 receptions in this week's Thursday Night Football matchup against the Cincinnati Bengals. The bettor had dug in and found that Cincy gave up the fifth-most receptions to tight ends and the third-most yards. Andrews is a huge part of the Ravens offense and is QB Lamar Jackson's go-to guy.
In one of Baltimore's first drives on Thursday, Andrews had two catches. He was well on his way to nailing the Over 4.5, but he was hurt in making that second catch. He was tackled by Bengals LB Logan Wilson and the result was an ankle injury that will probably sideline Andrews for the rest of the season. For our sharp bettor, it's also a $20,000 loss. Ouch! That's another reason why sharps don't watch games they bet on.
Sharps care about one thing – winning. How a bet is one doesn't matter. Watching games can lead to endless frustration about what could have been done. That leads to doubt and a doubting bettor is a losing one. If you only watch games because you've placed a bet, you might want to rethink that strategy and watch purely for entertainment purposes. Check out the top rated sportsbooks now to wager on the football season.