NFL Betting Trends for Favorites and Dogs During September
September 3, 2017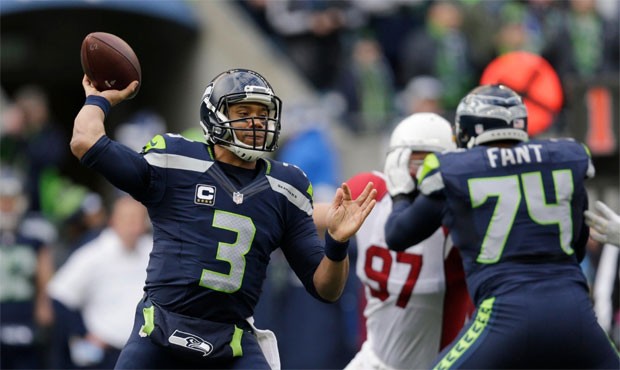 With the 2017 NFL regular season just four days away from its Thursday night opening kickoff, bettors are perusing all the trends they can find that might give them the edge they need when they make their NFL bets during September.
Here are a few trends to consider before making your wagers the first month of the NFL regular season.
Favorites
The Seattle Seahawks are big favorites in Week 2 versus San Francisco and likely small favorites Week 3 versus Tennessee. Regardless, the Seahawks are 31-19 against the spread the past 16 seasons during September.
Houston is also strong in September as a big favorite at 13-7 ATS but they will only play that role against Jacksonville at home in Week 1.
On the flip side of the coin, the Los Angeles Rams are a paltry 12-28 ATS during September as a favorite.
Carolina is 11-21 as a September favorite and is expected to be favored three times during the first month of the regular season.
Underdogs
Dallas has two big road games during September and they could be labeled dogs. If that happens, the Cowboys are an impressive 27-11 ATS, when dogs during September.
Kansas City is also strong when getting points the first month of the season. The Chiefs are 28-18 ATS as a dog and will find themselves in that role in Week 1 against New England and possibly Week 3 against the Chargers.
Minnesota is not bad as a September dog at 27-17 ATS and will play that role in Week 2 against Pittsburgh on the road.
Houston is the flip side of that coin. The Texans have been a strong favorite during September, but a poor dog at 11-18 ATS. The Texans should be labeled dogs in Week 2 and Week 3 versus Cincinnati and New England respectively, with both games on the road.
Division Matchups
Kansas City has been strong during September in the AFC West going 23-13 ATS and will play the Los Angeles Chargers during Week 3.
On the flip side, Cincinnati is a poor 14-21 ATS to start its divisional AFC North schedule during September and they open at home against Baltimore in Week 1.